Westpac failed me – who failed you?
---
About Subversive
Do you have your own gripe with your local or state government? And what are the streets like in your part of town, in your home state?
If you'd like me to fire a rocket up them, or a shoddy business, I'm listening!
Lets 'stand united and fight against bad service and poor behaviour in business.
Why is it so difficult to get basic service these days?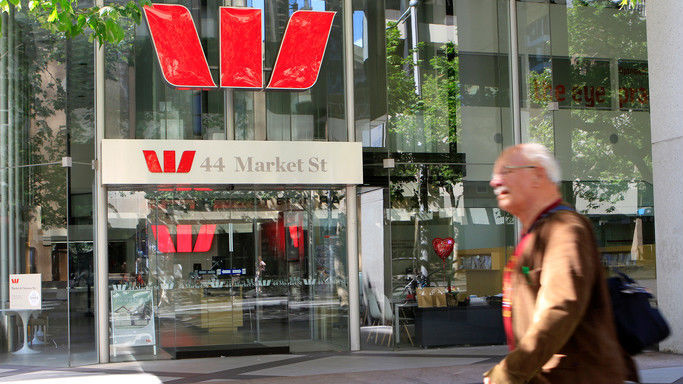 I went into a Westpac branch in the Murray St Mall, in Perth, on Friday to complete two relatively small transactions. To get to the single teller, I had to stand in a line - as did those who'd entered before me and those that followed.
When a staff member approached to confirm that I wanted to see a teller and could not complete the transactions using one of the variety of machines mounted on the wall to the right, I suggested she could help by getting behind the counter and playing teller for a bit. She told me that she was not a teller.
A few moments later, a second staff member approached to confirmed that I needed to see the teller. Again, I responded that I did and suggested that she take on the role of teller for a moment. Like the first staff member, she told me that she was not a teller, but if I wanted she could get the manager for me.
The manager again came out and explained that there were no more tellers and that Westpac considered this an electronic bank branch. The manager also resisted the temptation to play teller for a few moments, despite the availability of a teller station. There was another staff member in a cubical completing paperwork. She also resisted the temptation to play teller.
No one wanted to play teller to provide an acceptable level of service and the best the manager could do was to explain to me that Westpac had not given her the staff to provide a second teller - and then suggest that I was the first person to complain about the service and the branch.
It was also apparent from the manager's comments that Westpac considered this an electronic branch and would not provide additional tellers because they wanted to train customers to use the machines instead. This was emphasised by the fact that Westpac had provided a hostess to direct customers to the machines, but not enough tellers.
I highlight this case for a number of reasons.
Firstly, I want to warn others about the perils of this branch, where service is a secondary consideration; and perhaps Westpac, where the priority is driving customers to machines rather than engaging people and developing customers. I know Westpac is not alone, but it is bad!
Secondly, I want to register my concern about businesses where the culture is so poor that nobody wants to do anything but their job – where the focus is on making their own lives as easy as possible as opposed to making the customer experience as good as it can be. Staff saying "it is not my job" is a sure sign that the culture is not good!
Thirdly, I want to create an opportunity to lament the trend towards dehumanising the retail experience, with ATMs, self-service petrol, self-service supermarket checkouts and electronic switchboards. Sure, all of this may save money and boost profits, but it also kills relationships and brand loyalty. It is harder to feel loyal when interacting with a machine.
Finally, I want to create a context in which I can encourage people to complain and take a stand against the poor behaviour of all service providers and retail businesses. The only thing that will change this trend is if people complain.
Research suggests that some 98% of people who have a bad experience do not complain. Well, I think they should.
Complaints cause change – if they occur in sufficient volume.
Why not use this site to complain? Why not tell us all on hotelnepal about the bad experiences you are having.?
It strikes me that if enough of us use this sight to complain – who knows what we can change.
*Share your bad experience in the comments box below (you must be a member to comment, or email the author at: