Intellect drives depression
---
About Philosophically
I think, therefore I am.
Thinking about life can be a catalyst for depression. Thinking with intellect can be worse still.
Philosophically Yours has suffered from depression for many years - and will continue to take central nervous system-adjusting medicine until prior to his last breath.
The use of anti-depressants is growing more than just about any category of medication - and with good reason. If you really think about it, humanity has become a reasonably depressing animal, creating an even more depressing environment.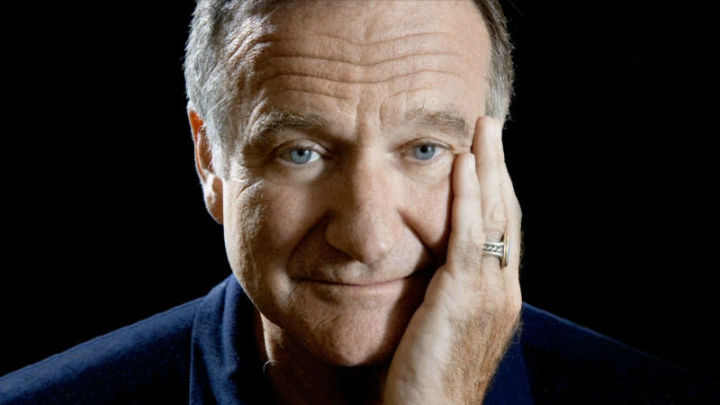 It has been widely noted that many great comedians have been manic depressive, slipping uncontrollably from a happy, manic state to an often extreme, depressive state. Examples include Peter Sellers, Spike Milligan, Jim Carey and perhaps most notably, John Belushi and Robin Williams, both of whom took their own lives. There are many more.
All of these comedians had three things in common. When they were funny, they were very funny. When they were depressed, they were very depressed. Whenever they were awake and perhaps even when they were asleep, they were constantly thinking about the world we live in. Indeed, it was this thinking that made them funny. They developed a unique perspective on life and events in it.
It is also this thinking that made them focus on what is actually happening in life and the world in which we live, that drove their depression. Indeed, how could you possibly look at this world closely and not be thoroughly depressed?
Further to this, is research to suggest that truly great comedians are also superior intellects. Other research suggests that intelligent people are more likely to be depressed. When thinking about life, intelligent people are more likely to see it how it is and the hopelessness of so much.
Perhaps the most depressing feature of the human condition is that we are, as a species, so self-centred and obsessed. To appreciate this, you only need look at majority people wandering the streets lost in a world of their own - with little regard for, or even consciousness of, the people around them and perhaps texting as they walk into people.
Perhaps the most depressing thing about the world around us is the single greatest manifestation of this self-centred nature – the destruction of the natural environment in the obscene quest for material wealth. This fabricated lifestyle, while not making anyone happy, preserves our image of ourselves – defining success in terms of possessions.
A reflection of both is the extent to which we, as a species, want to get involved in each other's lives, trying to influence who people have sex with, who they marry, how they marry, where they live, how they live, how they get there and what they believe in. I find it shatteringly depressing that we still think in terms of race, resist equality of the genders and still think that a God had anything at all to do with the creation of this mess.
Of course, there are optimists, some describing themselves as glass-half-full people and suggesting that the world is a better place today that at any time in the past. Certainly, the world is a better place than at any time in the past, but it started at a very low base and, in some areas (including tangibly caring about others), the progress is still very limited.
I would also argue that these glass-half-full people want to be happy and view the world less critically in the hope that this will make them happier. They are less objective and assess the world with less intellectual rigour. They see what they want to see.
Some would say that this represents a very bleak view.
To that I would say two things. Firstly, what is, is! Reality, not optimism, is the goal here.
Secondly, you cannot truly be a constructive force for change until you clearly understand the way it actually is. Further, there is no reason that a person suffering from depression cannot be a positive force for change.
I would argue that in his short life, Robin Williams encouraged a number of people to think differently by drawing attention to the absurdities in our behaviour.