What can we learn from JD Salinger?
---
About DJC
The older I get, the less I know and the more inquisitive I get.
Unfortunately, despite a lifelong search, most of the answers elude me. That said, I love to ask the questions and fuel the debates that will ultimately lead us all to a better understanding of the big issues in life, the universe and everything.
They say that we spend 98% of our lives in our head. I for one would like to use that time as effectively as possible.
Quality should always be valued over quantity. And here's why!
Some 10 years ago, I watched a movie called Finding Forrester. Starring Sean Connery, Rob Brown and J Murray Abrahams, this was the fictional tale of the reclusive author of a Pulitzer Prize-winning book, said to be a candidate for the Great American Novel.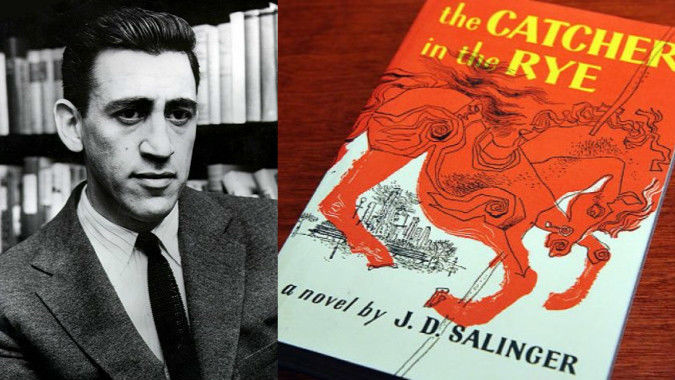 I enjoyed the movie so much that I've watched it another two times.
I was never sure about whether the movie, while fictional, found its roots in a real literary life. Two candidates who may have provided inspiration sprang to mind: Harper Lee, author of To Kill A Mockingbird; and JD Salinger, author of Catcher In The Rye.
Both Lee and Salinger wrote award-winning, best-selling novels, considered candidates for The Great American Novel, along with Ernest Hemingway's Old Man Of The Sea and Truman Capote's The Grass Harp.
Unlike Hemingway and Capote, Lee and Salinger were reclusive. Else>>>portantly to this conversation, Lee and Salinger were responsible for just one novel of real note. That said, To Kill A Mockingbird, first published in 1960, and Catcher in the Rye, first published in 1951, continue to sell thousands of copies each year. They were both huge critical and commercial successes.
I was recently pondering the lives of JD Salinger and Harper Lee. Both wrote their novel prior to midlife and then went quiet for many years afterwards, personally and in terms of literary works. From what I have read, both struggled with the notoriety that came from producing a great work and struggled to produce a follow up masterpiece.
As a result, many may judge Salinger and Lee as being much less successful or as making much less of a contribution to culture than the more prolific American novelists Hemingway, Capote and Steinbeck.
To my mind, this would be folly. This would be placing quantity above quality - and it is surely the quality of the work that matters most. While I make no judgment about the work of Hemingway, Capote or Steinbeck, I am of the view that the quality of the piece is always more important than the quantity. If this were not the case, we would be adding the likes of Stephen King and Leon Uris to this list.
In the movie Finding Forrester, the central character is the author Forrester. He makes the point that having written a novel that was so good and won so many awards, it was very difficult for him to sit down and write another that may not be as good and as such may tarnish the first in some way. Indeed, this seems to have been the experience of Harper Lee, who published her second book, Go Set A Watchman, just months before her death.
Is it not better to produce one truly great work that changes the way people think about the big issues of life and which feeds the soul of generations, than to produce a plethora of works that may feed the pockets of the author but not change the way we think as a society? There is no doubt in my mind that one truly great novel beats five good ones, any day.
Further, I believe we have a great deal to learn from JD Salinger and Harper Lee in this regard. Both worked hard to produce their very best work and then demonstrated a reluctance to produce anything that was not of a similar standard. Both had a great impact on the literary world and humanity in general – and still do.
There is something I find really inspiring about Harper Lee and JD Salinger. They had incredible drive and a true sense of excellence. They wanted to produce something great and did it. They worked equally hard to avoid mediocrity. Both had little interest in wealth, or the fame and good life that appeals so much to so many, including Capote and Hemingway.
I relate especially to JD Salinger. He was an incredibly driven man focused first on being published in The New Yorker, which he achieved, and then on writing The Great American Novel, which many believe he also achieved. He was also an incredibly private man who knew that greatness comes from accomplishment, not fame.
Read more from D.John Carlson: 'But how could YOU have depression?'