Malay event highlights how much WA has changed
---
About Allen
Journalist and PR guy who loves living in Perth with its fabulous food and wine and wide open spaces.
From the standard sea of white faces in the 1960s, Western Australia has blossomed into a culturally diverse state where almost every level of society is impacted by the new arrivals of recent decades.
When I first arrived in Western Australia from England in the late 1960s, it was to a very different cultural environment than it is now.
Australia was at the tail end of the White Australia Policy.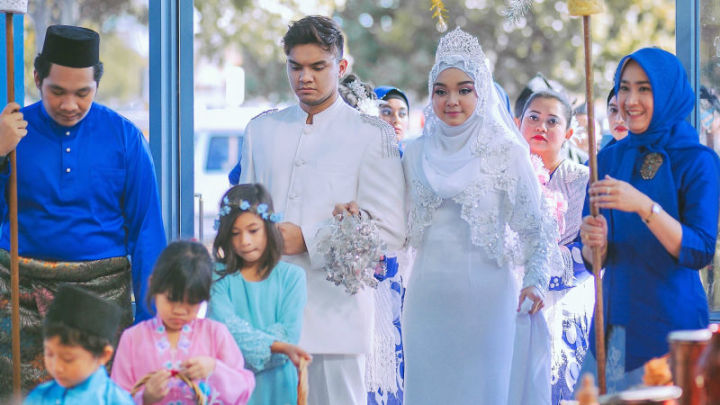 Britons, Italians, Greeks and Slavs were pouring into the state to escape war-ravaged Europe, throwing themselves enthusiastically into a new Australian way of life.
This was the time of Nino Culotta's book They're A Weird Mob, about an Italian immigrant journalist who worked as a brickie's labourer to learn English as it was spoken by the working classes in the 1950s and 60s.
We've come a long way since then, with the White Australia Policy officially removed in 1973, opening the gates to waves of immigration from Singapore, Vietnam and Malaysia.
It's been an intriguing journey as WA's population has become ever more culturally diverse, in particular adopting the favourite foods of the incoming migrants, moving from our English meat-and-three-veg diet to a diverse world of European, Asian, South American and African cuisines.
Set against this background, my wife and I were intrigued to get an invitation from Perth's Malaysian Consul-General, Mr Nazarudin Jaafar, to the Morley Recreation Centre for a Sunday afternoon Malay Fashion and Cultural Show organised by Makan Angin Perth and Johor Heritage Foundation.
This was about as far away from meat and three veg as you could imagine, surrounded by a sea of sound and colour that was an assault on the senses.
I wasn't all that familiar with Malaysian culture and while we've holidayed there, we'd never experienced anything like this.
Given its Muslim make-up, this was an alcohol-free zone, the perfect opportunity to be introduced to Bandung, a bright-pink drink made with rose water syrup, condensed milk and sugar that is ubiquitous at Malaysian ceremonies, particularly wedding receptions.
It was certainly sweet, but the rose flavouring did cut through the sweetness.
Inside the hall, we were whisked away to an overload of colour and sound.
We're told that Malay weddings are one of the most culturally rich and well-preserved traditions in the world and that ceremony was on show for us this afternoon.
The room was full of families dressed in their Sunday best, with lots of bright colours and matching dresses and head dresses.
The bride and groom were treated like royalty, often referred to as Raja Sehari, which literally means king and queen of the day.
The wedding involves elaborate ceremonies consisting of various customs and rituals.
Ceremonies might run over several days and involve lots of guests in a festive atmosphere.
This afternoon we witnessed the highlight of the wedding, a ceremony known as 'bersanding', where the newlywed couple was seated on a beautifully decorated dais and entertained with cultural performances.
The 'newlyweds' watch a performance of Silat, a Malay martial art and Kompang, traditional Malay drum, to mark the special day.
Keeping the sensory overload going was a fashion parade featuring models showing off stylish, culturally inspired, Malaysian high fashion.
Professional dancers flown in from Malaysia performed traditional dances to toe-tapping, modern Malaysian music.
Young Malaysian girls, excited by a performance from singer Liza Hanim, who had been flown to Perth for a special appearance, flocked to the front of the hall to get close to the star.
And to round things off, a fabulous lunch buffet was served featuring Nasis Minyak (flavoured ghee rice), Nasi Putih (steamed rice), Ayam Masak Merah (red chicken curry), Rendang Daging (beef rendang) and Dalca Sayur (mixed vegetable dahl).
Desserts included Kuih Ketayap (coconut-filled crepe), Kuih Seri Muka (pandan custard with glutinous rice), Karipap Ayam (chicken curry puff) and Kuih Bakar (baked pandan cake).
It all made for an intriguing and spectacular event that was about as far removed from 1960s WA as could be imagined.