Are you up for the eye-gazing challenge?
---
About Maxine
Ys editor-in-chief ... and campaigner of your causes.
If you have a problem that our Ys community should know about, or some heartwarming news that needs to be shared, I'm listening!
It's a phenomenon sweeping the globe, said to do wonders for relationships, sex, stutterers and anxiety sufferers.
Have you heard of eye gazing, the human bonding activity that is generating a massive global fan base? Yeah, neither had I, 'til I stumbled across an incredibly intriguing video produced by SBS's The Feed recently (watch below).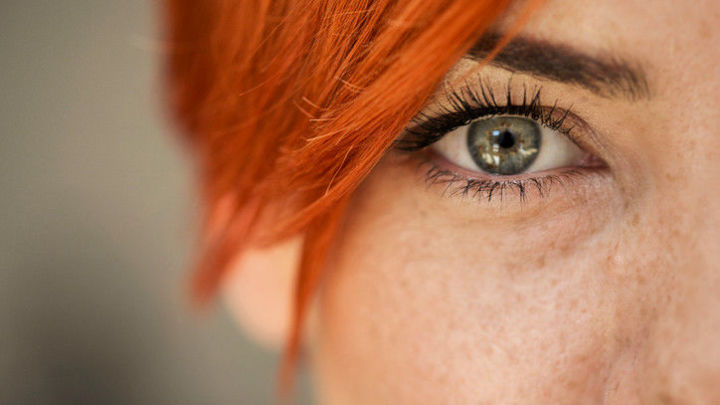 For the uninitiated, eye gazing is the practise of staring deep into someone's eyes for two to four minutes to increase your sense of connection or relationship. It may feel uncomfortable at first, but those who persist have experienced profound results.
Now the word is out - and it's attracting thousands of people to parks across Australia each weekend keen to give it a go.
It all began about 20 years ago, when psychologists discovered that just four minutes of staring into each other's eyes could bring people closer than anything else. It actually increases activity in certain areas of the brain, triggering the release of feelgood hormones such as oxytocin.
And it's really taking off today. So whether you're in a relationship, with friends or even with someone you are having difficulties with, eye gazing allows you to deeply connect with that person.
Before you mutter "bah, humbug ... this is just some new-age hippie crap," ask yourself this. Can giving it a go really be a bad thing?
We live increasingly in a world of social isolation and disconnect, thanks in no small part to our obsession with technology?
I see it play out on the train every morning and evening. Dozens of heads buried in smartphones and tablets. When eye is made, eyes sweep furtively away - sadly, almost with embarrassment.
If you are feeling a lack of connection in your life and want to lift your spirits, why not try it out?
According to the devotees in the video, the benefits to love lives, health and community harmony far outweigh the initial discomfort.
Pick a person .... whether a lover, friend, sibling or workmate. Find a quiet place and peer into their soul through their eyes.
What do you see?
Are you the organiser of regular eye-gazing events? Or would you like to start one up? Please share the details here. I'm sure members of our community would love to attend.