Time to fight the fat cat salaries
---
About DJC
The older I get, the less I know and the more inquisitive I get.
Unfortunately, despite a lifelong search, most of the answers elude me. That said, I love to ask the questions and fuel the debates that will ultimately lead us all to a better understanding of the big issues in life, the universe and everything.
They say that we spend 98% of our lives in our head. I for one would like to use that time as effectively as possible.
As hundreds of journalists hit the dole queues, there is still no evidence that most executives are worth what they are paid - so sack them and create more jobs!
Have you had enough of self-serving fat cats who overstate their worth while understating the value of their workers? I sure have!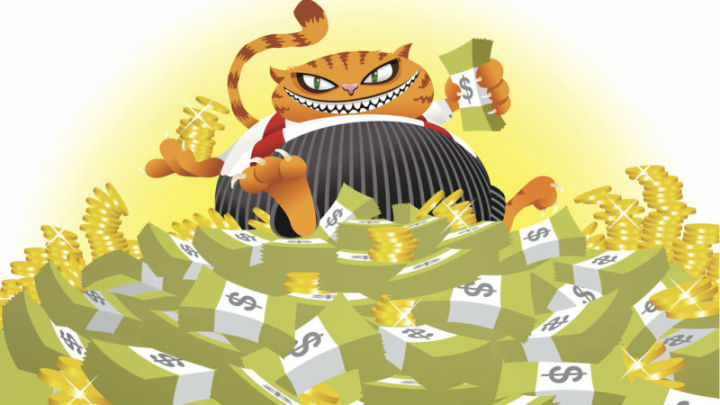 I have also had enough of Fairfax executives, including the CEO, saying that they care about journalistic standards. They may well care about journalistic standards, but not as much as they care about their own incomes.
Today, Fairfax CEO Greg Hywood faced a Senate inquiry into 'public interest journalism'. In addition to claiming that he valued high-quality journalism, Mr Hywood dodged requests to disclose his salary, which is reported by the ABC to be $7 million per annum.
Mr Hywood cared so much about quality journalism that he made redundant more than 100 Fairfax journalists earlier in the month – and many more in the prior two years.
One could be excused for thinking that Mr Hywood cared more about the $2.4 million that he and his senior executive team, according to Mumbrella, will receive for achieving the $30 million saving widely reported.
One could also reasonably ask: If Mr Hywood cares so much for quality journalism, why not reduce his income to say $1 million (still more than he seems to me to be worth) and spend the remaining $6 million employing journalists?
I suspect the reason relates to greed on the part of Mr Hywood and his senior executive team, who also could have contributed a million or so each to retain journalists at Fairfax.
Mr Hywood suggested to the Senate inquiry that advertising revenue had fallen 50% over the past 12 months. Well may that be but if it is true, shouldn't Mr Hywood take responsibility?
Remember, Mr Hywood has presided over the decline of Fairfax for a number of years. There seem to be few decisions that Fairfax management and its board have made over the past 10 years that have benefitted the business, or its readers and the community.
Now flying in the face of good marketing practise, Mr Hywood is cutting further to destroy the core product even more. What is a business without a product that people want to buy.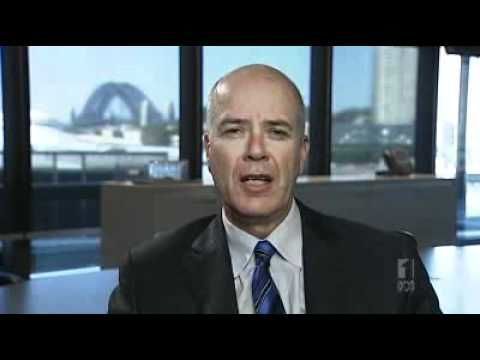 And it is not just Mr Hywood. Executives around Australia take little responsibility for failing businesses, preferring instead to sack workers. If these senior executives are so good, why are these businesses failing?
I have not met Mr Hywood, but I have met a number of his contemporaries. Let me make it clear, none have been as clever as they think they are, or as clever as their incomes suggest they should be.
Shareholders beware – many of these highly-paid executives are taking you for a ride. You do not need to pay what these people ask to get the results they deliver.
We are increasingly critical of the performance of what we perceive to be over-paid politicians – as we should be. We are increasingly critical of overpaid unions leaders delivering little value – as we should be. Well, I think it is high time to be critrical of Mr Hywood and his mates
If Mr Hywood cannot fix Fairfax on his income, sack him and find someone who can – or pay less and have more journalists contributing to quality journalism. I am not at all sure what Mr Hywood contributes, other than bank fees to the newly taxed banks.
And on the subject of banks, these institutions make a fortune and then complain about a tax they have every intention of passing on to consumers anyway. If your do not think they will find a way to pass this cost on, you are likely sound asleep.
These banks cannot afford to pay more tax, but they can afford to pay senior executives hundreds of millions of dollars a year – all of which is passed on to consumers.
Mike Smith seems to have left a mess at ANZ – and the board's solution is to pay another executive a multimillion-dollar salary. He is now launching a restructuring strategy that he claims will make the bank more efficient, but will almost certainly costs jobs.
These people are just NOT THAT GOOD! Don't let them con you!
We have to start talking about this and we have to do something about it in the interests of quality journalism, affordable banking, employment and the quality of business in general in this country.
What say you?