Kimchi pancakes
---
About Rachel
Ys social influencer and roving reporter, avid foodie and devotee of the grape.
The perfect meal for breakfast, lunch or dinner, kimchi pancakes are light and easy to make.
The perfect meal for breakfast, lunch and dinner.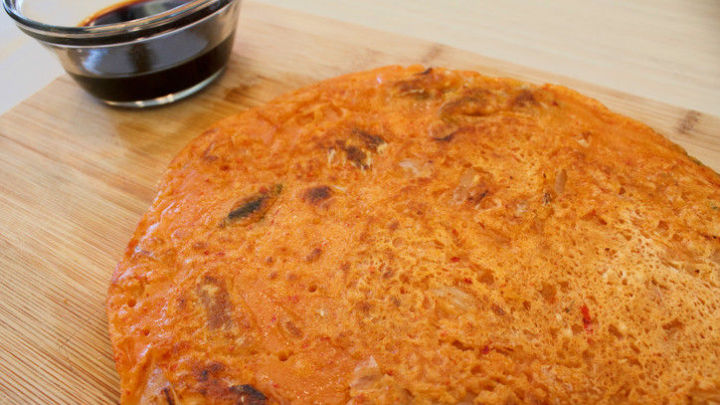 1 cup chopped kimchi (see Green St Kitchen's kimchi range here)
3 tablespoons kimchi juice
2 tablespoons chopped onion
Mix all ingredients together in a bowl.
Heat a small-medium sized frying pan to medium to high heat and add a drizzle of grapeseed oil.
Spoon a thin layer of the kimchi mixture into heated pan and spread evenly with the spoon. Cook for 1-2 minutes or until the bottom is golden and crispy.
Flip and cook the other side on medium heat for another minute. Flip a final time and cook for 30 seconds. Plate to serve.