Rachel's 'liberated' brownies
---
About Rachel
Ys social influencer and roving reporter, avid foodie and devotee of the grape.
FAVOURITE FAMILY RECIPES: Here's one of our staff member's favourite recipes. We'd love you to send in yours.
From the time that chef snuck me the cafe's top-secret brownie recipe.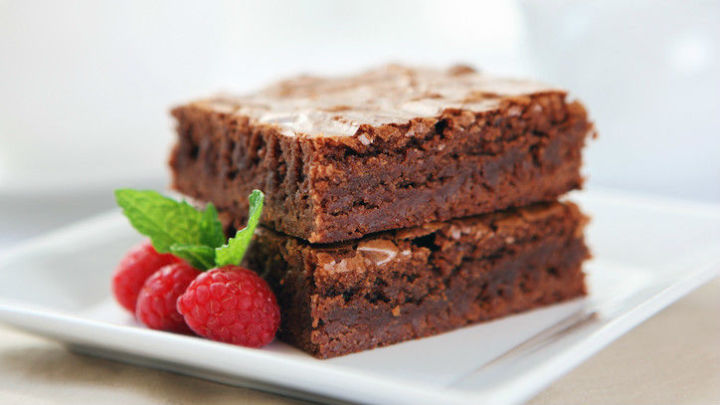 I once worked at a cafe with the most amazing chocolate brownies. They honestly got better with age.
Despite daily begging, the chefs refused to hand over the cafe's secret recipe, until one of them was fired and, on his last day, quickly slipped me some scribble on a sheet of paper.
I've been making them for myself and loved ones ever since and today, I share the recipe with you.
Rachel's liberated chocolate brownie recipe
200g quality dark chocolate
1/2 tsp vanilla bean paste ()
125g gluten-free flour, sifted
Handful of white or milk chocolate buttons
Melt dark chocolate, butter, sugar and vanilla in a bowl sitting over (but not touching) boiling water on the stove, or in the microwave.
Mix frequently until combined and glossy. Take off stove and cool slightly.
Once cooled, add eggs, cocoa, flour and mix to combine. Mix through chocolate buttons and pour into lined brownie tin.
Cook for 15 minutes at 190C, or test with skewer until it comes out clean.
Serve straight from the oven while warm and gooey, or from the fridge for a fudgy mouthful.