I did not choose my beliefs
---
About Philosophically
I think, therefore I am.
None of us choose what we believe. In fact, we have little say in this. Like yours, my beliefs are the outcome of a socialisation process.
CONVERSATIONS WITH GOD - PART 6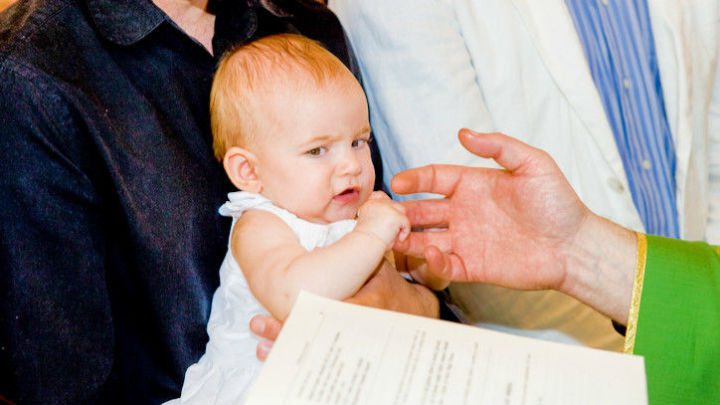 In a recent documentary, comedian and rational thinker Ricky Gervais asked viewers to consider a circumstance where it was not possible to discuss religion (or atheism) with a child until that individual was 20 years of age. He then asked viewers to ponder how many of these people would become Christian or believers of any faith.
I think his point was well made.
For most people, religion is learned in their younger years and at that point, becomes an ingrained belief. Gervais suggests that for most, religion is learned as a child - when they are the 'sponge' they must be to learn all they need in order to function in this world.
I would argue that not only is Gervais' point well made, but it applies to much more than religion. It most certainly also applies to a range of social values including politics, racial tolerance and attitudes to various sexual lifestyles. Many of the beliefs we have as adults developed during our formative years and, once they are formed, they are difficult to change.
This conversation is living proof of this.
I was raised in a Christian household by two devout Anglicans. The existence of God was not so much a topic of conversation as it was an accepted fact. I went to Sunday school, said my prayers at night, was baptised and later confirmed, read the good book and endeavoured to behave in a manner my parents viewed as being consistent with the teachings of their God. I did not even view the existence of God as something worthy of contemplation until I was 15. I just accepted it.
Today, I know that there is no evidence whatsoever that there is a God and that the likelihood that a book drafted by Iron Age people and edited time and again is factual is virtually impossible. I know intellectually that this world could not have been created by a God that is simultaneously all knowing, all loving and all powerful. I am a massive fan of Christopher Hitchens and Richard Dawkins, two of the most prominent atheists of our time, and my father is today anything but God fearing.
Despite all of this, here I am having a conversation with God.
Despite all of this, I still catch myself talking to God in my head.
Beliefs are very hard to change once they are locked in. I don't believe in God, in any shape or form. Indeed, I am attracted to viewing the belief in God as feeble minded - and a reflection of socialisation, and a lack of critical thinking and/or insecurity. But I know that we do not choose our beliefs.
Our beliefs are the outcome of our experiences, influences, social conditioning and all the other environmental factors that impact us from the day we are born. This is not to say that beliefs cannot change. They can. Beliefs change in response to more data, more socialisation and more external influences.
We don't not choose what we believe. I have never said to myself, 'I choose to believe….' No one ever has. Beliefs form over time. They are the result of our socialisation process and everyone experiences a slightly different socialisation process, influenced by different people and different external stimuli.
Beliefs are the result of external factors and, largely, socialisation.
As a result, we should never hold anyone responsible for what they believe. They did not make a conscious choice to believe it and as such cannot be held responsible for it. It is s sign of an unthinking and backward society that we would ever hold anyone responsible, or criticise them for something over which they had no say or choice.
While we may be entirely justified in criticising or even attacking someone for the way they behave, it is nothing short of stupidity to persecute someone, anyone, for what they believe.
Beliefs are the result of socialisation and once formed, are hard to change. It took years of internal wrestling for me to become absolutely sure that there was no evidence of a deity – and still I talk to one!
Socialisation is both powerful and dangerous.