Positive self-image, your greatest gift to a child
---
About Philosophically
I think, therefore I am.
Socialisation impacts on our self-image - and our self-image impacts on our capacity to contribute to our community.
CONVERSATION WITH GOD - 7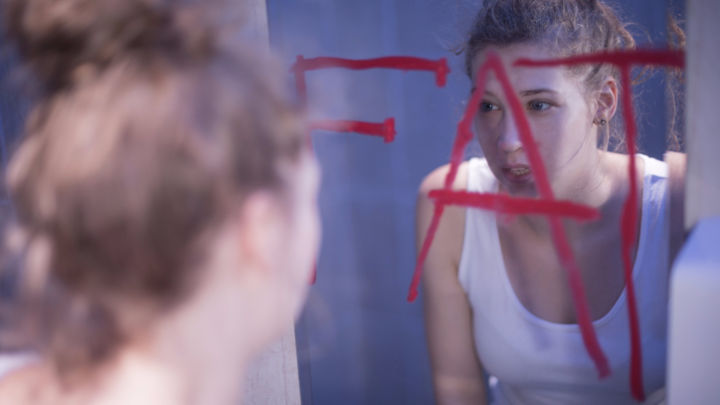 I am a product of my environment. In fact, we are all an outcome of a socialisation process, but does that matter?
I think it does. I'm sure of it.
It matters for two important reasons. Firstly, the socialisation process impacts directly on an individual's self-image and secondly, that image impacts directly on their capacity to contribute to their community.
A lecture I listened to earlier in the week directly addressed the issue of self-image, noting that: " ...we (human beings) always behave in a manner consistent with who we believe we are (or can be)". It was postulated that it is almost impossible for anyone to behave in a manner inconsistent with their self-image.
Those who grow up being told that they will never amount to anything are likely to believe just that and, as a result, never amount to anything. A child who is told that they can be anything they want is almost certainly going to achieve more in their life than the one told they will never amount to anything.
If you are socialised to believe you can climb a mountain, there remains the possibility that you can. But you will not and cannot achieve more than your self-image provides for. Human beings do not always achieve the heights set by their self-image, but they will never achieve more.
As such, the more positive each individual's self-image, the more they can achieve for themselves and the community.
To move forward, communities need people who can dream big and achieve big. This requires people with a self-image that facilitates this. What is more, the greater the proportion of people with such self-belief, the greater the potential for the community to move forward.
Equally, the more people who have a self-image inconsistent with achieving the big things that move the community forward, the slower society will move forward. Socialisation that damages or limits the self-image of an individual limits the development of our community and society in general.
This is the impact of telling children that they need to see the world in a particular way, helping them to think that their options are unnecessarily limited. It is suggesting to them what is and isn't real, influencing their views on what is innovative, acceptable, normal, abnormal, appropriate, the best way, the worst way, within or above their station.
We are all the product of a sophisticated socialisation process that impacts on our self-image. Due to a mix of genetic and environmental factors, each person responds differently to that socialisation process. How each individual responds to that socialisation process impacts on their self-image and the contribution they make to the world they live in.
The really dangerous thing is that we are not generally aware that this socialisation process is going on - and too few of us are aware of how we help to socialise those around us.
I look back on the socialisation process that impacted on me with resentment and anger. Throughout my school years, this process in particular tried to shape me in a way I did not want to be shaped. It tried to make me 'normal'.
Worse still, I was constantly told that I could do anything, given 'xyz'; any behaviour acceptable so long as it was not 'abc'; I could study anything, but 'def' would be a waste of time; I should form my own values, so long as they were consistent with the Bible and society's expectations.
That said, deep down, I know that these socialisation processes and influences have limited my self-image - and the contribution I have been able to make to my community and society in general.
Fortunately, some part of me, partially genetic and partially learned from my father said f*** you, I will do and be what I want.
Today, aged 60, I continue to say this. I think what I want, say what I want and do what I want – and I don't need anybody's acceptance or approval. I don't care if you like me or not.
To most of my teachers and the conservative, narrow-minded thinkers I grew up around, I say f*** you!
I am becoming increasingly free of them all - free enough to allow my self-image to fly and my achievements to follow them.