Review: Bib and Tucker
---
About Fussy
Like most people, I love eating and drinking. But I hate the bullshit most reviewers offer as standard fare.
I rarely listen to recommendations. But when it comes to Bib and Tucker, I'm glad I did.
For once it was as good as they said!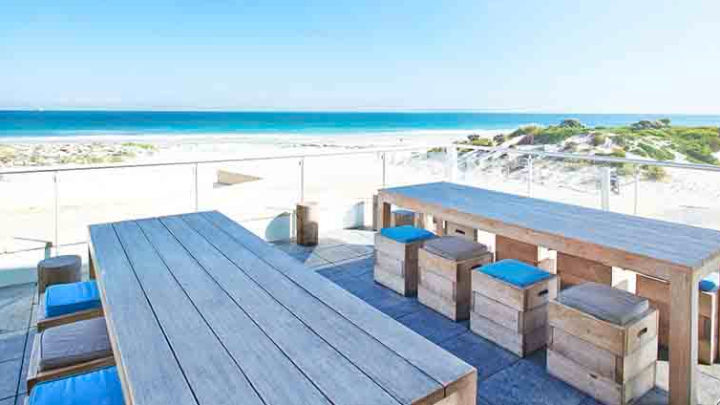 How many times do you go to a restaurant because it is recommended, only to find the experience entirely uninspiring, if not downright disappointing?
It has happened to me a lot. I have found a fascinating attraction to mediocrity in Australia. People seem to find a restaurant good or worthy of recommendation when it has one great feature (say, a view) and everything else is less than offensive. I also suspect that many people have had so few great experiences, especially in Perth, that anything that doesn't end in food poisoning is considered good.
A number of people had recommended Bib and Tucker in North Fremantle. So when I recently planned to dine with a friend who lived in Fremantle, I booked in for dinner.
My initial experience was a good one. The website is great and the online booking facility was both easy and effective. I couldn't help but think it would be great if more restaurants had such an effective online booking facility.
That said, I almost cancelled when the booking confirmation sent to my email indicated a range of terms and conditions, including a warning that we may be seated at a group table it bookings were heavy. I did not cancel and am glad I didn't, but if we had been seated at a group table, I would have left immediately.
I was glad I did not cancel, because I really enjoyed the experience. While the number of vegetarian options was limited, the ones that my friend and I had were sensational.
The food was outstanding! The gorgonzola-and-pear pizza was light and fresh, with very interesting flavours. The pumpkin gnocchi was light, bright and very interesting, unlike many versions elsewhere.
While I was met at the front door by a hostess communicating an opinion of herself that may not be fully justified, the service was generally very attentive, friendly, prompt and engaging. Unlike most restaurants in Perth, I would rate Bib and Tucker highly on service.
The environment was a bit noisy for me, detracting from any sense of intimacy. The acoustics could be better, I suspect. That said, the design of the venue was very interesting. It was a great environment with great aesthetics. The sense of being near the ocean was terrific and I can imagine that sitting in the alfresco area on a sunny Sunday morning or balmy Saturday evening would be sensational
Overall, I liked this trendy venue with its trendy menu. The food was good, the service was great and the venue was better than most.
My main complaint was that the main course was so good and filling that I could not have dessert – and the desserts looked outstanding, both on the menu and the tables around us.
We will be back to try those desserts.