How To: Help a grieving friend
---
About Rachel
Ys social influencer and roving reporter, avid foodie and devotee of the grape.
Your best friend has lost someone dear to them and you don't know what to do.
You don't know what to say. What could you possibly say to the best friend you've laughed with, joked with and confided in for years? Your best friend has lost someone they love and you don't know what to say.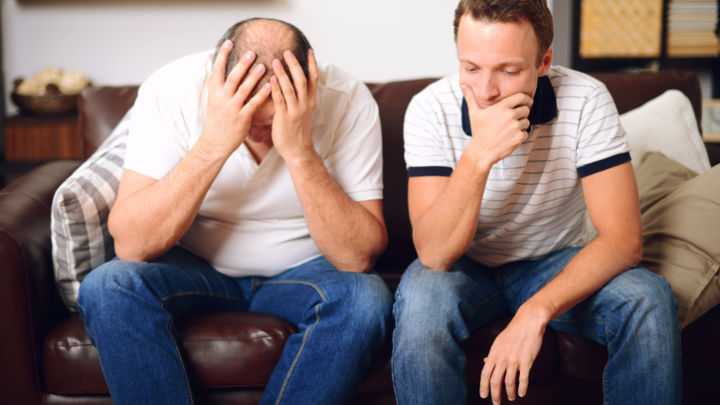 Don't worry. No one knows what to say. Your friend doesn't know what to say. The main thing is that you're there for them when they need you. Just being there is the greatest gift. Most people feel a hell of a lot more sorry for themselves when they're on their own, and having a trusted friend or partner close by can be the best comfort.
But apart from your presence, there are a few other things that you can keep in mind when trying to help your bereaved friend.
Stick to the present
Instead of reminiscing about the past, which may be painful, or commenting on an unknown future, it's safer to stay present with your friend and work through what's happening now.
Tell them that you love them, that you understand they're hurting and that you're there for them.
Lighten the load
This can be a touchy one. You want to do something to help but you're not sure what. Clean the house perhaps?
Be careful here, as you never know what is now sentimental. That glass may be last glass your friend's loved one drank out of, or they may become upset that you washed that jumper of theirs that smelled like them.
Instead, help with jobs that aren't permanent. Take the bins out, walk the dogs, bring over fresh coffee or some dinner. Most of all, ask first.
Be the middle man or woman
I think we can all agree that concerned family and friends rallying to help can be both touching and overwhelming at times.
Play the middle man for your grieving friend by becoming a point of for relatives and friends who want to check in.
Find someone to support you
Supporting a grieving friend is challenging. During this time, it's all about how your friend is doing and it's likely that no one will ask you how you're dealing.
Be strong. It's a hard task but don't take it out on your friend or walk away when you've had enough. Instead, find someone else that you can lean on while your friend is leaning on you.
It's not an easy role helping a grieving friend. You'll most likely find yourself feeling frustrated, confused or angry at some point in the process.
But these key steps, plus remembering just to simply be there and acknowledging the grief, is all you can do.