Watch: Laugh with Amy Poehler and Will Ferrell
---
About Rachel
Ys social influencer and roving reporter, avid foodie and devotee of the grape.
The world's two funniest people answer your questions
Two of the world's funniest people have joined up to promote their new movie, The House. And on this promo journey, we were blessed with the opportunity to witness the comedic duo read out the internet's most searched questions about themselves.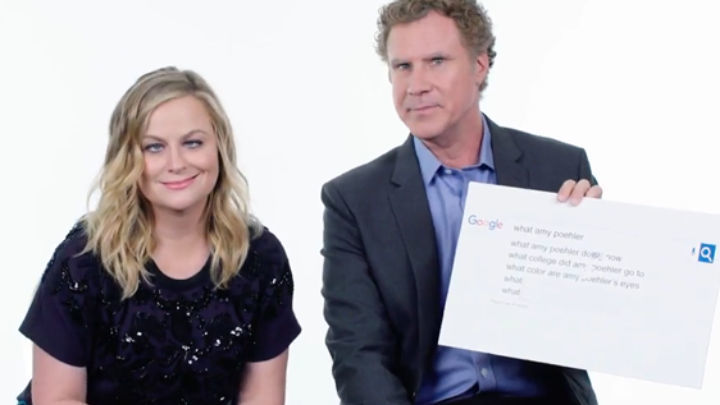 You better believe these two aren't taking this seriously. They've worked with each other before on a little show called Saturday Night Live, and you can tell they're right at home improvising with each other.
Right from the get go, they're cracking funnies and you can't help but laugh along. That's the joy of these two well-established comedians. We've seen them in so many classic comedies and interviews that it almost feels like we're all friends, and that we're in on the joke.
When Will asks Amy whether Louis CK is her brother, she straight-faced explains: "Well, I did play his sister once in this television show, and we do have the same mother...but other than that, no."
Have a watch and laugh not only at what Google searches are the highest for the pair, but also their constant flow of hilarious one liners.