Turmeric-spiced cauliflower
---
About Jomeis Fine Foods
Food's ability to nurture and heal is the foundation of Jomei's Fine Foods. The name Jomei means "he who spreads light", which is the ethos embodied by us. #spreadingthelight is our mission, to educate people that they can eat good-quality, heathy, nutritious wholefoods and that it can taste good!
This delicious light meal uses just four ingredients and is so simple.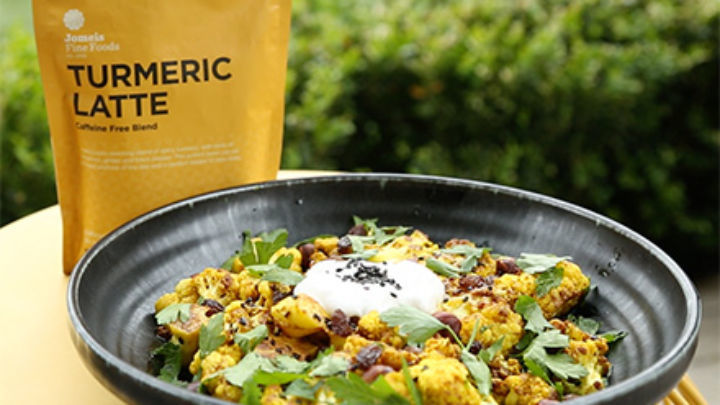 Ingredients:
1 large cauliflower
1/4 cup olive oil
1 tablespoon
1/2 teaspoon pink salt
Method:
Preheat oven to 180C and line a baking tray. Cut cauliflower into 1.5cm slices.
Fry the cauliflower steaks in extra-virgin olive oil until golden. Transfer to baking tray.
Whisk 1/4 cup olive oil with 1 tablespoon and pink salt. Brush over cauliflower steaks and roast for 15 minutes, or until tender & crisp.
With the off-cuts, drizzle with marinade and cook on the stove top until golden.
Enjoy!