This engineering amputee's an inspiration
---
About Maxine
Ys editor-in-chief ... and campaigner of your causes.
If you have a problem that our Ys community should know about, or some heartwarming news that needs to be shared, I'm listening!
When an engineer loses his right arm in an accident, game-changing developments in prosthetics follow.
Mark Lesek, who has been in the engineering game for about 50 years, is a tenacious bloke.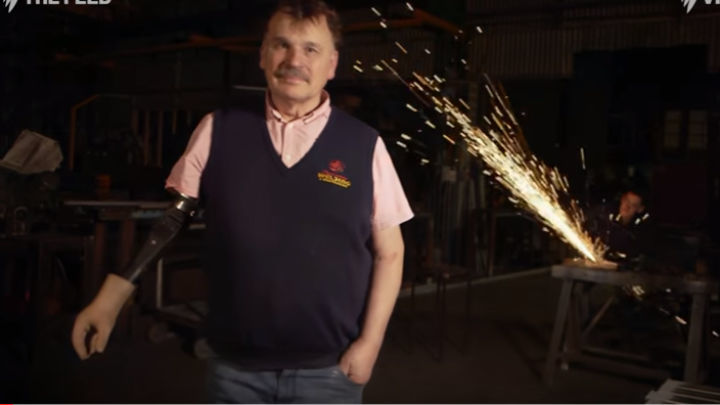 So when he woke from a car accident 14 years ago to find that the truck tray that had come through his windscreen had sheared his right arm clean off, he set about putting things right.
After all, his right arm was his bread and butter and he'd just been told he'd never work again.
Read more from Maxine Brown: I vape. In Australia, that makes me a criminal
Long story short, Lesek returned to work pretty much straight away. From there, his story is nothing short of inspiring.
You see, Lesek, unimpressed with the lack of movement in traditional body-powered prosthetics (where the person's own body is used to move or pull wires attached to the limb), took it upon himself to DIY his own function-friendlier version.
"A body-powered hook or hand doesn't work very well," he said.
Now, he's pushing the boundaries for other amputees - trialling the latest mind-powered prosthesis.
"For the first time since the amputation I feel like I have an arm again," he said. "I forget I'm an amputee.
To absorb the full impact of Lesek's achievement, it's well worth listening to this humble pioneer explain in his own words, in this fabulous interview with SBS's The Feed.