What the covfefe? When AI meets Trump
---
About Maxine
Ys editor-in-chief ... and campaigner of your causes.
If you have a problem that our Ys community should know about, or some heartwarming news that needs to be shared, I'm listening!
Asking Artificial Intelligence to write a Donald Trump speech results in "movement toward the beautiful". Watch the hilarious result here.
Donald Trump. There's been a lot written about the fledgling US President this year ... much of it sparked by his incessant, late-night Twitter rants and inflammatory, bullish speeches.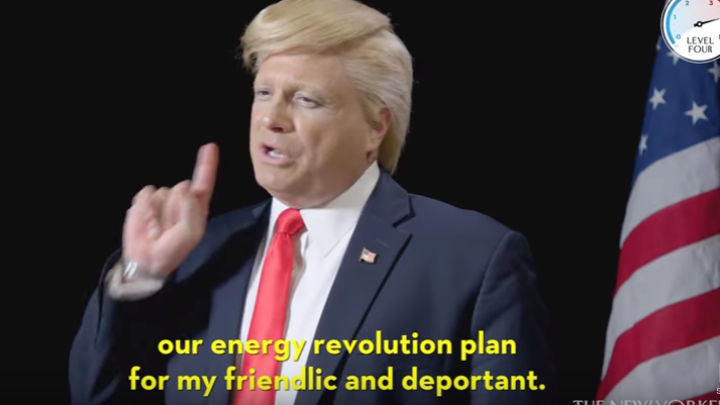 With the world still wondering what the heck "covfefe" means, The New Yorker magazine decided to see if it could do any better by replacing Trump's speechwriters with a robot.
Read more from Maxine Brown: How to give a great speech
It fed 270,000 of Trump's favourite words into a computer program that studies language patterns. This system analysed the US President's word choice and grammar, learning how to simulate Trump's speech.
The program obviously comes with settings for word-choice creativity. A low setting means lots of high-probability words are chosen, leading to lots of repetition and Trumpisms.
But as it moves each level higher, hilarity ensues - with the AI-written speech becoming more and more covfefe by the minute.
Check out The New Yorker's brilliant video here.