Magical mulled wine
---
About Happs Wines
Happs Wines is a brand for the people. We fly in the face of convention in terms of how many wines we make and what varieties we make them from. Our pleasure is found in providing a wine for every palate and we have built a portfolio to achieve this.
If you didn't enjoy a mug of mulled wine, was it even winter?
This gorgeous mulled wine recipe from award-winning winemaker Happs will soothe what ails you.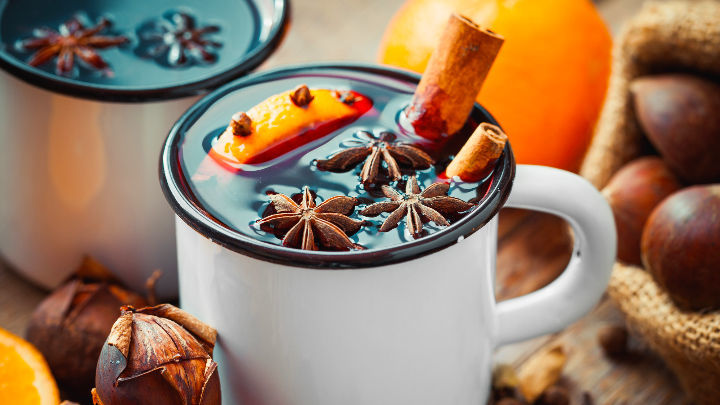 1/2 teaspoon ground nutmeg

1 cup apple juice (cloudy is best)

1. Peel rind from half the orange into thin strips using a potato peeler, making sure to avoid the

white pith as it is very bitter. Juice the whole orange and set juice aside.
2. Cut into round slices and then in half (to make half circles slices) for garnish.
3. Place orange juice, apple juice, orange peel, cinnamon stick, nutmeg, star anise, ginger, cloves

and sugar into a large (at least 1 litre) saucepan over low heat. Stir until sugar dissolves.
4. Add the wine and heat gradually and gently. Do not allow the mulled wine to boil at any point as

this creates off flavors. Either serve straight away or reheat gently prior to serving later.
5. Serve in a wine glass and garnish with a cinnamon stick, 2 half-slices of orange and a single star