Let the dating adventures begin
---
About The Midlife Single
Join me as I try to navigate the dating scene as a single, middle-aged woman.
Share in the new adventures of this midlife single as she navigates an ever-changing online dating minefield.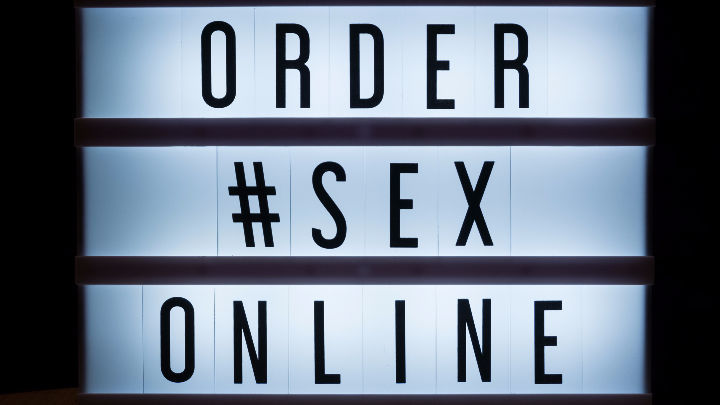 I have a date tomorrow night and I'm kinda excited.
It's the result of a rollercoaster week, to be honest. I've been navigating the meat market that is Tinder as a newbie, while also engaging with a sweet-natured, good-humoured guy from eHarmony whom I seem to have a ridiculous amount in common with.
It's been a week of chatting, scoping each other out, conversations getting more intimate as that connection grows. And, of course, our chats get cheekier and more hilarious by the day.
To protect the innocent, let's call him Mr S.
Last night, we lost three hours in a conversation that passed like minutes. Or, as Mr S put it, "maybe we gained three hours together".
Hahahahaha, I can hear your collective groan from here. But he seems sincere and Friday night will go a long way to revealing whether I've been kidding myself.
As tomorrow approaches I'm trying not to get nervous, just taking it as it comes, but what's the bet I'm out shopping for new clothes tonight haha?
Meanwhile, there's also been the flipside of the online dating sphere, Tinder, to contend with.
It's only been a few days since I signed up and I'm trying not to pass judgment. But wow, it comes across as shallow when compared to eHarmony.
There's no compatability matching, no shared interests. Very few of the profiles even contain a descriptive sentence about who these men are.
Anyway, I've been amusing myself with the left-passing parade of male torsos in various states of undress. Some profile shots are instead memes/graphics that detail exactly what kinks and carnal delights are on offer.
Good for them, I reckon, since there's no doubting exactly what they are there for.
There's certainly nothing wrong with a casual hook-up, as long as both parties are treated with respect. But I do wonder about the parade of men with no photos, sunglasses, or their heads cropped out of their naked shot. What's the bet there are plenty of wives and girlfriends blind to what their loved ones are up to on the sly.
Then, to throw confusion into the mix, I was getting Superliked within hours of joining. WTF is that and what does it mean? What happened to the old swipe left for no and right for yes that my friends so used to enjoy?
For a first-timer, it felt like an ambush ... almost like being pounced on digitally. Who on earth is this person and why the heck is his image flashing at me? According to one of my gorgeous workmates, the one who encouraged me to start this blog, Superlikes are the domain of the desperate. Is she right? I'd love to know!
So come on YsFriends, I'm out on a limb here. What dating tips and advice can you give to help me navigate this new path a bit more smoothly?
I also welcome your cautionary tales, funny anecdotes and success stories/wedding pics.
You can leave your thoughts in the comments and/or via your member dashboard. Alternately, for a private chat, you can I promise I'll reply.
hotelnepal is a community for the wise. You can voice your opinion on anything here. Simply sign in to post your poems, reviews, opinions and life stories via your unique member dashboard.