Matcha and chocolate bites
---
About Jomeis Fine Foods
Food's ability to nurture and heal is the foundation of Jomei's Fine Foods. The name Jomei means "he who spreads light", which is the ethos embodied by us. #spreadingthelight is our mission, to educate people that they can eat good-quality, heathy, nutritious wholefoods and that it can taste good!
Add chocolate and you have a matcha made in heaven!
This recipe is gluten, dairy and sugar free, as well as paleo and vegan. It serves eight.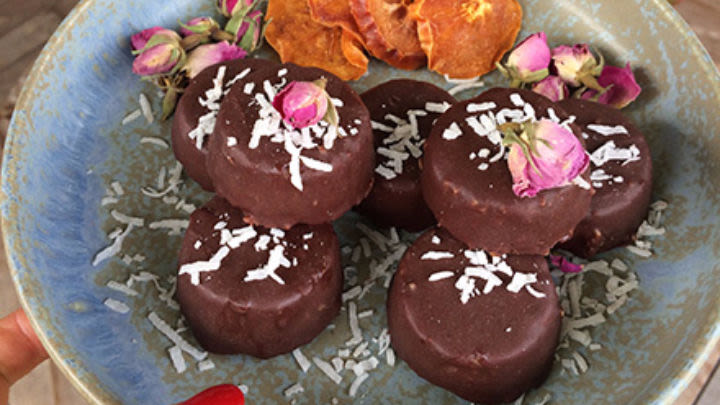 3 & 1/4 cups of shredded coconut

1/4 cup melted coconut oil

Add coconut oil, shredded coconut, maple syrup and to a food processor and blend lightly.
Press ingredients evenly and firmly into a silicon mould. Freeze for one hour.
In a bowl, add melted coconut oil, maple syrup and cacao then mix well. Prepare wire rack on the bench.
Remove mould from freezer and pop out the coconut fillings from moulds. Dip into chocolate.
Place on rack and freeze for approximately 30 minutes.