Europe's must-do cultural events
---
About Travel Like A Local
Travel for me is an opportunity to get a glimpse into another culture's day-to-day.
I'm no professional traveller, but I have picked up a few tips and tricks along the way.
The four events that Europe does best.
There are some things that Europe just does better.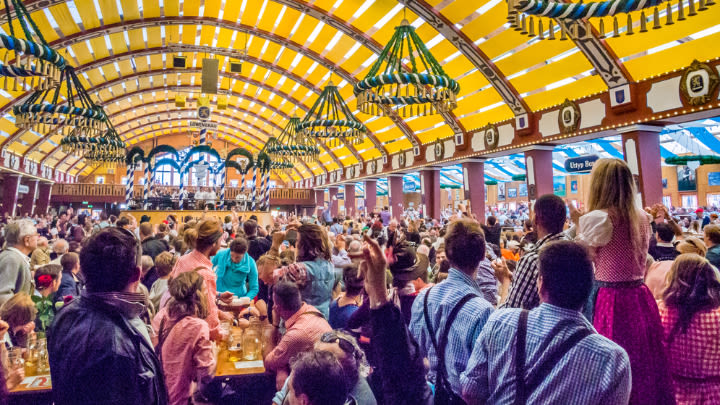 Things like beer halls, arts festivals and, most of all, Christmas. So when you're organising your next Euro trip, make sure you plan it around one or all of these magical events.
At least once in your life, go to Oktoberfest. Unless you hate beer. If you do, this one's probably not for you - although this festival is about so much more than liquid gold!
It's about clinking "cheers" with an 85-year-old local woman who doesn't speak English and dancing on tables to a traditional German big brass band. It's about carnival rides and bratwurst, pigs' knuckles and meeting new people from all over the world.
No matter your age, where you're from, or what budget you're on, you are guaranteed to have a good time here.
Edinburgh Fringe Festival, Edinburgh
The Edinburgh Fringe Festival is the original and best Fringe in the world.
This year, it celebrated 70s years of showcasing the absolute best performers in comedy, dance, drama, music, circus and more from across the globe.
Edinburgh city doubles in population every August, as crowds cram in to any accommodation they can find to experience the hustle and bustle of this one-of-a-kind festival.
Top tip: book very early. The city's accommodation books out well in advance, so make sure you secure a bed to rest your head at the end of a fun-filled day.
Paris Christmas Markets, Paris
Who doesn't love a white Christmas?
The Paris Christmas markets are a beautiful and crowded display, lined along the famous Champs Elysees.
You'll see families enjoying carnival rides and hot chocolate, friends toasting over mugs of mulled wine while tucking into food market offerings, and everyone else doing a bit of last-minute Christmas shopping.
The sheer size of the markets and crowds every night will knock your socks off.
You haven't experienced Easter until you've done it Greek style in one its capitals.
The Syros island town of Ermoupoli is the capital of the Cyclades island group, and boy do they know how to celebrate the resurrection of Jesus Christ.
Just picture a whole island procession into the main square, dancing, singing, a mass, and fireworks to finish it all off. Even if you're not religious, this is something to witness!