Words you cannot say on radio
---
About James
I have lived a lot of years and the more years I have lived, the fewer answers i have found. I hope that by engaging here we can discover some answers together.
Is it time we got over the notion of ''bad language''? (Warning: coarse language).
It's been a tough few years for traditional mainstream media.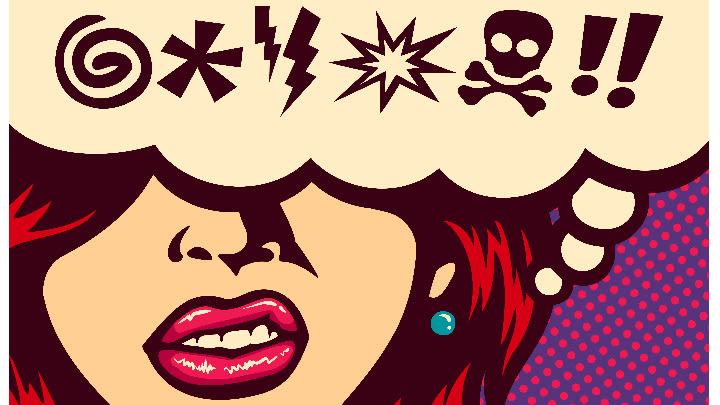 Online news services and social media are killing off newspapers and magazines. While magazines at the luxury end are demonstrating some resilience, newspapers are struggling to survive and will almost certainly be relegated to history within the next 10 years.
The same will almost certainly be the case for free-to-air television.
A range of subscription and free services are killing free-to-air TV. Why watch commercial television, when you are tied down to a time and have to endure obnoxious advertising?
The one traditional media that seems to have stood up to the onslaught of new media is radio. While radio audiences are in decline, that decline is slow and there are styles of radio, including talkback, which are holding their won very well. Contrary to the suggestion in the song, video did not kill the radio star. And neither has the internet or streaming services.
I love radio, although I will never listen to the drivel propagated on talkback. Who cares what those fools think? That said, news radio -- with its immediacy and accessibility when you are driving or going about other tasks -- is fantastic. Thank goodness for the ABC.
All of this said, some years ago legendary US comedian George Carlin reminded us that there are things you just cannot say on radio. A diatribe that later evolved into '7 things you can't say on television' started life as '7 things you can't say on radio'. It evolved and, in time, involved many more than seven words.
In the diatribe I heard, I nearly lost count of the words that Carlin said -- and that the censors in the US confirmed -- could not be said on radio or television. They included, fuck, cock, cunt, tits, and many more. There was also a discussion of the derivations or extensions of these words including, mother-fucker, cock-sucker and many other like them, and whether they deserved a mention in their own right. I will choose to stand aside from this debate, given that it ads little to my point here.
Oh, yes, there is a point here!
That point is that while you cannot use these words on radio or television, you can use them on social media. Bizarrely, while Facebook prohibits nudity of almost any kind (no matter how tasteful), there are seemingly few restrictions on 'bad' language, so long as it is not directed at individuals in a malicious manner.
Of course, you can also use these words on this site, so long as they are not directed at individuals in a malicious manner. So long as the language adds to what you are saying, there are not online the restrictions that exist for radio and television. Sites like this are not bound to protect the delicate ears of children the way radio stations and television stations are.
Perhaps it is too hard to control, or perhaps they think children do not read online. Frankly, I don't care why, I just like being able to say what I like, the way I like to say it. Authenticity is important to me.
I also find it hard to image that there are many children who have not heard these words many times and that they will be adversely affected if they do. That said, I can remember when saying 'fuck' would have caused my mother to wash my young mouth out with soap. That is, of course, before she was honest and open enough to use the word in front of me, the way she had been using it in private for years.
Is it time we all got over the notion of 'bad language'?
I have heard it said often that offence is not given, it is taken. I tend to agree!
Either way, there are things you can say here that you cannot say on radio, or at least will fall victim to the editor exploiting the 7 second delay, if you do say them on radio. No 7 second delay here!