Fools in charge of the telco asylum
---
About Subversive
Do you have your own gripe with your local or state government? And what are the streets like in your part of town, in your home state?
If you'd like me to fire a rocket up them, or a shoddy business, I'm listening!
The NBN is just the tip of the problem. Who else is sick of Australia's piss-poor telecommunications services?
I cringe every time I hear a politician describe Australia as great.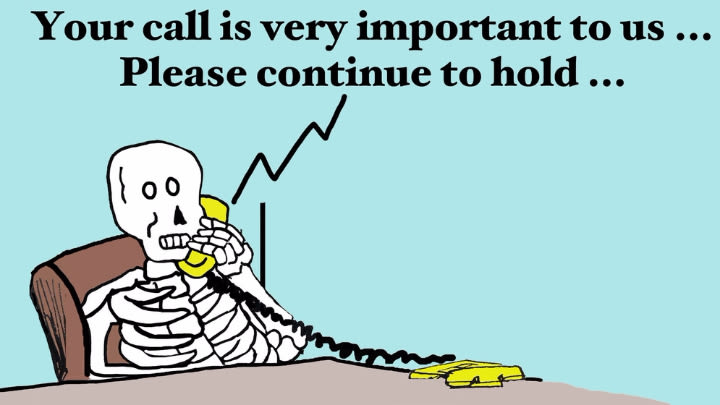 I laugh when hear politicians describe Australia as a leader.
And I cry, or something close to it, every time I come into with a telecommunications business in Australia.
Our politicians, businesses and the community at large should be ashamed of our telecommunications companies -- including NBN Co.
The NBN is a joke and every politician who had a hand in creating it, including Malcolm Turnbull, should hang their heads in shame.
We are paying a fortune to build a second-world product that will be delivered by businesses that would struggle in the third world. Fibre to the node was the construct of a fool trying to win political brownie points.
After delivering high-speed internet to the node, that speed is then slowed down by copper cabling leading to the user. That is like putting a single-lane, unsealed track at each end of a freeway. How stupid is that?
It should not even be debated. This was the thinking of a fool more interested in short-term political gain than the health and welfare of the country he serves and is paid by.
But this rant is not all about the NBN.
We booked iiNet to deliver their service into our office last week. We are in the Perth CBD and you would think that is a relatively easy process.
Like me, you must know all too well how bad these providers are. Here are some of the key frustrations of dealing with this company, which I find amazing:
It will take five days to set up the service
It will take a further five days to have the service up and running
We cannot keep out existing telephone number.
How ridiculous is that? Yet I'm reliably informed by a pair of Indian and British colleagues that had we been in one of their countries of origin, we would have enjoyed:
2-3 hours installation and connection
Access to any telephone number we like
But this is only part of the story. We are moving to iiNet from Optus, a business I have never found to offer decent service. The problems we experienced with Optus included:
30-60 minute waits on the phone when trying to interact with them
Having the service cut off because we had not paid, after not receiving an invoice for six months
Again, I am sure there is nothing new to any of you in this. I am sure each and every one of you has had a similar experience – and not just from Optus.
The service of every telecommunications company in Australia I've used has been piss poor.
Worse than that, it's an insult to the customers and downright third world. We have people in our office from a variety of countries who simply cannot believe how bad telecommunication companies in Australia are.
I hear people going on about the banks and most of them are bad. But compared to Telstra, iiNet, Optus, Vodaphone, TPG and all the rest, the banks are sensational – the gold standard in excellence.
You have heard all of this before, I know!
But what have you done about it?
To date, I have done little more than post angry statements on social media sites, which I'm sure ha achieved nothing.
On one occasion I wrote to the Telecommunications Ombudsman, but you can imagine that achieved little. I got a nice letter back from the Ombudsman and the Communications Minister, whom I copied in on the correspondence, but nothing changed.
I realise now that nothing will change until we all pull together, set aside the Ombudsman and politicians, and work as a group take on these ugly monsters who simply don't care. We need to start a war of sorts.
What say you? Who will join me?