Live your life, not someone else's
---
About Philosophically
I think, therefore I am.
These pearls of wisdom from Steve Jobs and Frank Sinatra should inspire you.
I am not a fan of taking onboard the gratuitous wisdom of supposedly successful business people.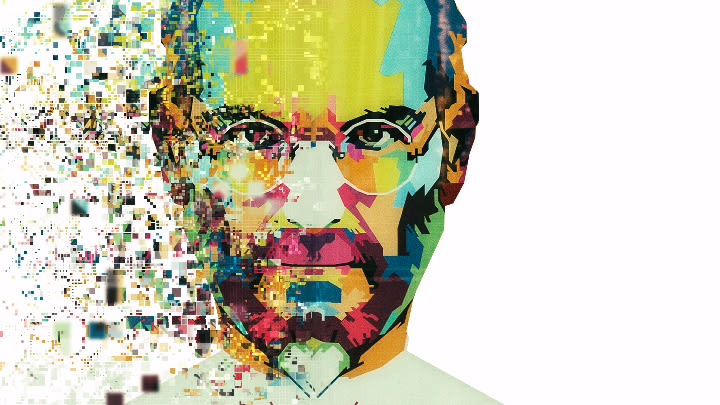 In my view, most of them conveniently overlook the role that good fortune has played in their success.
That said, every now and then a truly successful person comes along and changes the world forever -- and somewhere in their litany of pontifications there is a pearl of wisdom.
One such person was Steve Jobs, who said: ''Don't waste your time living someone else's life.''
When listening to the speech to a graduating class at Stanford University, in which he first uttered these words, I could not help thinking how so many human beings live a life that is less than authentic, a life that is not their own.
So many people live to please others. This is so common that there is a name for them, people pleasers. These people go out of their way to please others.
But they are not alone. Most people I have met in my life spend a significant proportion of them behaving in a way that is acceptable to others or, at the very least, not behaving in a way that is unacceptable to others.
While recognising his talent, I have never been a fan of Frank Sinatra. But I do love the lyrics in one of his signature songs:
And so I face the final curtain

My friend, I'll say it clear

I'll state my case, of which I'm certain
I've lived a life that's full

I've travelled each and every highway

But more, much more than this

But then again, too few to mention

And saw it through without exemption
I planned each charted course

Each careful step along the byway

And more, much more than this

Yes, there were times, I'm sure you knew

When I bit off more than I could chew

But through it all, when there was doubt

I ate it up and spit it out

I faced it all and I stood tall

I've loved, I've laughed and cried

I've had my fill my share of losing

And now, as tears subside

And may I say - not in a shy way

For what is a man, what has he got

If not himself, then he has naught

To say the things he truly feels

And not the words of one who kneels

The record shows I took the blows

Frankly, (no pun intended) I don't see the point in life if it is not my own.
And I don't see the point in considering, let alone taking into account, what other think of my actions.
You only have one life and it is short, so why live for approval? It just makes no sense at all.
As I get older, I find that I care less about what others think of how I live my life. It is my fucking life!!