A stinging cane on the male behind
---
About DJC
The older I get, the less I know and the more inquisitive I get.
Unfortunately, despite a lifelong search, most of the answers elude me. That said, I love to ask the questions and fuel the debates that will ultimately lead us all to a better understanding of the big issues in life, the universe and everything.
They say that we spend 98% of our lives in our head. I for one would like to use that time as effectively as possible.
In part four of a series on alternative ''power exchange'' relationships, we turn our focus to Patricia and Bill.
I have already introduced you to alternative lifestylers Jim (and his property, Sandra), and Pat (with her property, Bill).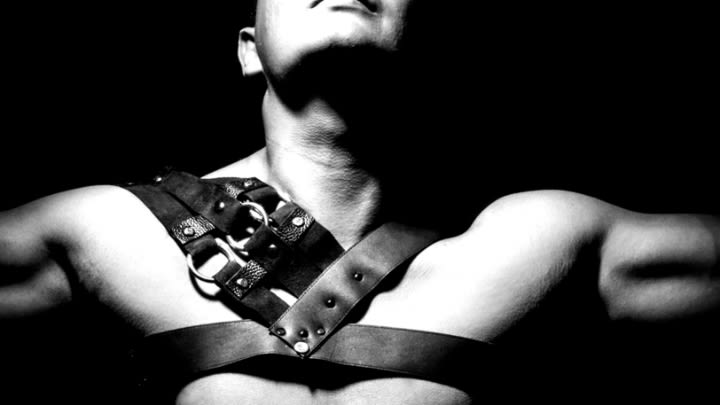 Up until now, we've been touching on the everyday and sexual habits of Sir James and his wife/slave Sandra. But today, we move on to Lady Patricia and Bill. There are clear similarities between these two couples and their lifestyles, but also very clear differences.
To begin with, Pat and Bill have only been together two years, have never married and are government employees.
It is also immediately obvious that Lady Patricia is significantly less tolerant and much more demanding that Sir James.
There is no doubt that Bill loves, honours and obeys his owner. It is also clear that he understands the consequences of not doing so. Throughout the whole conversation, Bill has his eyes directed at the floor and never speaks without being told to. It is apparent that only heaven can help him if he addresses his owner as anything other than Lady Patricia.
I started at the same place I did with Jim and Sandra, by asking Pat and Bill how their relationship began and whether it delivered on their expectations. Pat explained that she first met Bill over dinner at a friend's home. They were both part of the dominant/submissive community and Pat suspected that friends engineered the meeting with matchmaking in mind.
It seemed to have worked. Some five years later they are still together. But are they happy?
Pat was, of course, the first to answer. She provided an unambiguous 'yes'. When instructed to answer, Bill responded, 'yes Sir', with an equal absence of ambiguity. So, what made them so happy?
Pat told me that she was a natural leader and that Bill was a natural follower. It was a match made in heaven, she said.
''I love being in absolute control and Bill loves no having to worry about anything much,'', Pat said.
Bill added: ''I enjoy serving Lady Patricia and bringing her pleasure.''
This was, it would seem, a symbiotic relationship. Everything they told me suggested that, at home at least, this relatively senior public servant, Bill, enjoyed the discipline that comes from being owned -- and they both clearly considered Bill owned.
Bill was certainly quiet, reserved and respectful while I was with them, but he at no stage looked unhappy or upset, even when receiving a clip behind the ear for forgetting his manners.
It was equally clear that there was very little interaction with their lifestyle and the work lives. Perhaps the only readily evident interaction between the home and work lives of these two public servants was the fact that Bill was required to be in a chastity device 24/7 -- unless he was going through security at an airport or having sex with his owner.
According to Pat, 24/7 chastity improves Bill's behaviour, making him more docile, less obviously excited, much less able to do anything about being excited, very ready for satisfaction when it was offered and just a little nervous.
This was apparently just how Pat liked him, and pretty much how Bill liked himself.
I asked Pat if Bill could explain to me about their home life. Bill explained that he was responsible for all house work and cooking. In addition to being Pat's slave, Bill was his owner's maid. And he loved it, apparently.
He explained that he was not allowed to wear anything but a collar, leash and chastity device when at home. He also explained that he was cuffed to sleep, making him very much available to be 'used' by his owner when she was in need.
He was the last to bed at night and the first up in the mornings. He was the first in the shower and, after his post-shower inspection, was required to organise breakfast while his owner got ready for work. He dressed for work when told to and not before.
I asked about rules and Pat outlined a list that must have taken Bill some time to learn and remember. He had to keep his body clean and was required to manscape completely at least once a week. He was required to eat well and exercise, He was only allowed to consume alcohol when given permission and was never allowed to drink so much it was not safe to drive.
Bill needed permission to enter or leave a room his owner was in, to use the toilet, to speak and to do a whole lot of other things I cannot remember. Not only that, but he really enjoyed all of this, or so he said.
In the final, upcoming part in this series, we will examine the very active sex life that Lady Patricia and Bill enjoyed. It was very different to that enjoyed by their friends, Jim and Sandra.