Coconut kefir, blueberry breakfast smoothie
---
About Green Street
Here at Green Street Kitchen we hand craft the best fermented food products you can buy, bringing a refreshing spin to traditions from the past. Our mission is to create, educate and drive the future of sustained healthy eating.
Your gut will thank you for this delicious, healthy smoothie.
At Green St we believe that healthy eating should be a simple, fun and delicious part of everyone's everyday life.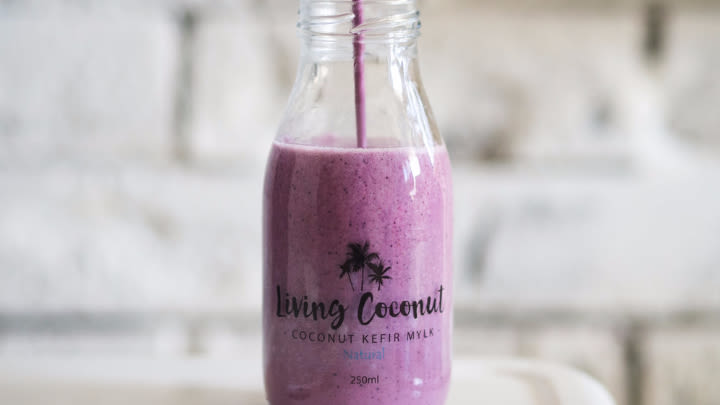 We want to remove the stigma and stereotypes that have built up around 'clean eating', 'raw', 'vegetarian' and 'wholesome eating'.
You don't have to be a mad yogi, pilates instructor or food blogger to care about what goes into your body (we still love all you yogis out there, don't worry)!
Our recipes are created by our chef to be simple, delicious and good for your gut!
Coconut Kefir + Blueberry Breakfast Smoothie
200ml coconut water or filtered water
1/4 cup activated almonds or walnuts (whichever you prefer)
Simply blend the ingredients for a complete, meal-replacing, probiotic-rich breakfast smoothie.

NOTE: You can also add raw protein, Maca powder or Lacuma powder to your smoothie for some extra goodness. And try using our Coconut Kefir as a dairy replacement with your morning granola. Your gut will thank you!