Foxglove's first book the best kind of Christmas gift
---
About Foxglove Project
Foxglove is an Australian charity supporting sustainable women and girl projects in the developing world.
Now this is giving! All profits from the sale of inspirational book Twenty Reasons To Believe fund women's self-help groups in Rwanda.
first book, Twenty Reasons to Believe, is now at the printers. And can soon be in your hands.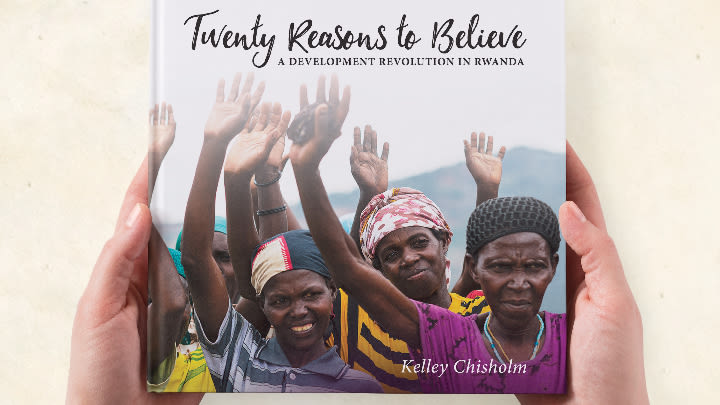 It's a beautiful hardcover book full of images that will encourage and touch you. Its words tell the stories of 20 newly empowered women, talking about 'good' development and sharing how the (SHG) approach is working in Rwanda.
The book will inspire, inform and impassion every reader to think deeply about how we can truly help to overcome poverty. Help not harm, even from the best of intentions!
And the cost? Just $20 (plus postage or pick-up in Perth). PRE-RELEASE ORDERS START ON MONDAY, NOVEMBER 27.
So, why not sign up for multiple copies? Our dream is to put a copy into the hands of every person who wants to 'make poverty history'.
It's not a pipe dream, but it is a process. And one that each of us can join to make a difference.
Here is your invitation to join the SHG development revolution. Let's truly change the face of poverty in the developing world.
Kelley Chisholm & the Foxglove Team