Are you up for the no-complaining challenge?
---
About Leanne | crestingthehill
Hi I'm Leanne, medical receptionist by day and blogger by night. I blog at - where I write about how much I'm enjoying Midlife and the empty nest. To quote Maya Angelou: "My mission in life is not merely to survive, but to thrive; and to do so with some passion, some compassion, some humour, and some style."
I gave myself a challenge - 30 days without complaining. I was pleasantly surprised by the results.
THE NO COMPLAINING CHALLENGE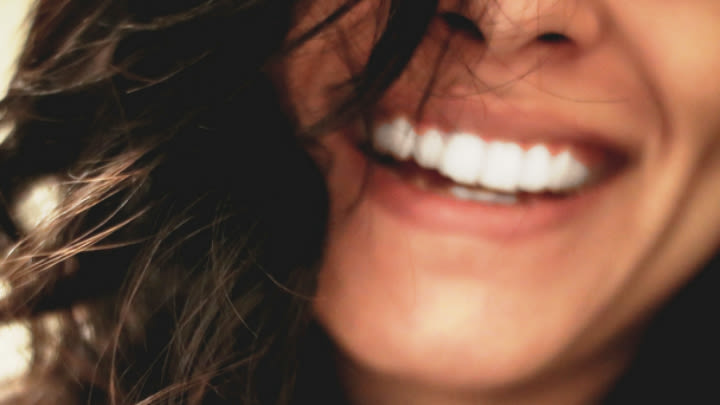 I wrote on my blog several weeks ago about accepting the Challenge to go 30 days without complaining.
I felt that I really needed a kick in the pants in this area, so I committed to the process to see if it would improve my attitude and overall perception of my life.
What I noticed was that I justified a lot of my negative thinking by saying that I wasn't "complaining", but rather I was making an "observation".
Regardless of the term I chose to use, it was still coming from a place of negativity and I needed to do some serious work on my thought processes.
I found that dealing with drama from other people had tended to make me start spiralling down into critical thinking.
I was so tired of it all, and it had taken a prime place in my thoughts and in my conversation - to the point where it was starting to depress me and it coloured my world. The Challenge was my way of looking for a proactive way to tackle this.
I had come to realise that complaining, especially about my work situation, was stealing my joy and changing nothing.
Once I decided I wanted to stop complaining so much, I needed to turn my mind towards rephrasing what I was thinking into a more positive approach. It made me become a problem solver rather than a problem discusser, and surprisingly brought with it some expected rewards.
Overall, I think I've become more positive. It's taught me that my attitude and reactions to situations make a big difference as to how much a particular problem upsets me.
I found I wasn't dragging my husband down when I came home from work because I could look at the daily drama from a different viewpoint and discuss ways to handle it, rather than just rehashing the whole thing.

I also realised that I didn't have all that many things in my life that were worth complaining about.
Although I had initially thought I'd need to make big changes, it was really just a matter of making a few adjustments and reminding myself when I slipped up.
My life is pretty good in the grand scheme of things, so 90 percent of the time I didn't even think about the challenge -- and my husband was always happy to remind me when I was starting to slip on the other 10 percent of the time!
It has been a really useful exercise and there was an added benefit that I never expected -- it brought me !
Once I turned my attitude around, I realised that if I didn't like the situation, then it was up to me to make the changes. I couldn't expect my work colleague to change when she didn't have the capacity to, I needed to figure out a way to cope -- other than resigning!

So I put together a plan, presented it and had an answer for every contingency. The plan was accepted and I get to transition into it over the next month or so, and start the new order of things officially in the new year.
I was really proud of the fact that I found a solution to a problem that has been impacting my life for the last two years.
There's no guarantee that it will be successful, but it's a huge step in the right direction.
Have I tempted you to try the 30 Days of No Complaining Challenge?
I noticed in the comments on my first post that several people had tried it for a day or so, but I found a month really gave me time to settle into the process.
I plan to continue reminding myself about this, and to approach problems with the idea of finding a solution rather than just whinging about it.