What is halal and why is it big business?
---
About Thomas
I write because I can type. I can type because I have a keyboard.
I am a new age Australian resident that is experiencing this new continent with a fresh set of eyes.
I write on a wide range of topics. Well, I write on food. There you have it, I write on a wide range of food as well.
Have you ever wondered what halal food is? We remove the mystery for you.
Growing up in India and the UAE, I had a lot of Muslim friends. Mainly because I love their food.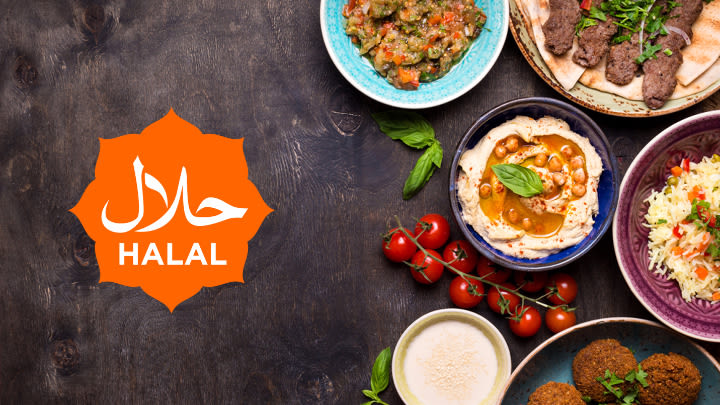 My mouth waters even today thinking of my advertising years where I used to hop onto one of my friend's bikes and go to a predominantly Muslim area to have a feast of meat during Ramadan. The street food there had a distinct aroma, flavour and taste. The mutton literally melts in your mouth, so you certainly don't need teeth to enjoy the food.
Coming to Australia, I made a few friends as well. But when we used to go out, they refused to have the food that was being served. I was a bit confused since I never seen a Muslim refuse food.
The reason: the food was not halal. Come to think of it, halal certification is a concept gaining traction in the developed economies.
So what exactly is halal? Because it's certainly not about Muslims being picky.
Halal is an Arabic word meaning lawful, or permitted. In reference to food, it is the dietary standard, as prescribed in the Qur'an (the Muslim scripture). The opposite of halal is haram, which means unlawful or prohibited.
In general, every food is considered halal in Islam unless it is specially prohibited by the Qur'an or the Hadith. By official definition, halal foods are those that are:
Free from any component that Muslims are prohibited from consuming according to Islamic law (Shariah).
Processed, made, produced, manufactured and/or stored using utensils, equipment and/or machinery that have been cleansed according to Islamic law.
The most common example of non-halal (or haram) food is pork (pig meat products). While pork is the only meat that categorically may not be consumed by Muslims, other foods not in a state of purity are also considered haram.
Halal products from animals and/or poultry are prepared according to Islamic law under the following statement: "In the name of God – God is the Greatest/Bismillahi Allahu Akbar".
There are strict regulations on how meat is deemed halal. Some of the conditions that need to be strictly followed are:
The animal must be killed by cutting the throat with one continuous motion of a sharp knife.
The cut must sever at least three of the trachea, oesophagus, and the two blood vessels on either side of the throat.
The spinal cord must not be cut.
Animals must be well treated before being killed.
Animals must not see other animals being killed.
The animal must be allowed to bleed out and be completely dead before further processing.
There are more. But you get the point.
There was a previous assumption that halal is a new concept and was introduced to control the outbreak of diseases. But that is not true. It was given down to the Muslims by their prophet centuries ago. It is quite similiar to the Jewish tradition on foods.
It's big business, too. The Dubai Chamber of Commerce estimated the global industry value of halal food consumer purchases to be $1.1 trillion in 2013, accounting for 16.6 percent of the global food and beverage market, with an annual growth of 6.9 percent.
Growth regions include Indonesia ($197 million market value in 2012) and Turkey ($100 million). The European Union market for halal food has an estimated annual growth of around 15 percent and is worth an estimated $30 billion.
So the next time I go out with my Muslim friends, I will ensure that I take them to a place that is halal certified. It's not going to be long when most of the places here start serving halal food.