Women are not equal to men
---
About James
I have lived a lot of years and the more years I have lived, the fewer answers i have found. I hope that by engaging here we can discover some answers together.
Not only are men and women not equal, but this is a profoundly good thing. Read why here.
Well, that got your attention, didn't it? Good, that was my intent, as is the purpose of any headline.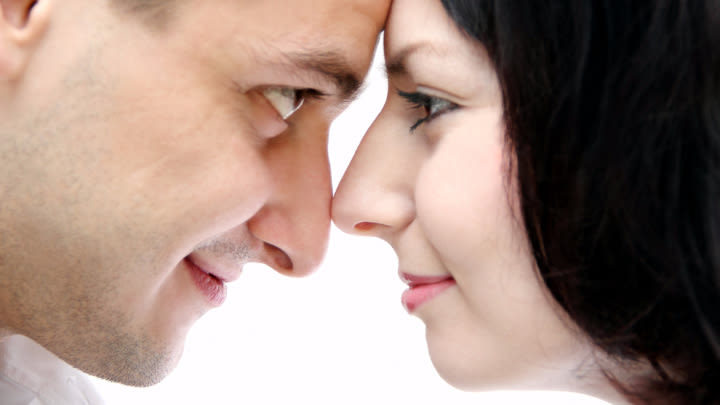 But the fact is, women are not equal to men, any more than men are equal to women, women equal to women, or men equal to men. We are all different!
No two people are equal and as I will argue here, no two people should ever be expected to be.
This is not to suggest that equality of opportunity is not important. I believe that in a civilised society, few things are more important than equality of opportunity.
Certainly, in all my political involvements over the years ,working for equality of opportunity for everyone has been a priority. That is why I voted yes in the recent marriage equality survey.
That said, equality of opportunity and equality per se are not the same thing.
Not only are men and women not equal, but Asians and Europeans are not, whites and blacks aren't, and neither are Hispanics and Inuits. No two groups are equal, just as no two individuals are.
But the fact that no two groups and no two people are equal is to be celebrated. It is a profoundly good thing.
It is precisely why assimilation -- a key policy of governments in years gone by and an expectation of current politicians like Pauline Hanson and Donald Trump -- is so wrong.
No society should ever seek to assimilate different cultures, nationalities, religions or genders. The objective should be integration, not assimilation.
Our objective should always to preserve all the differences we can, and find ways for these different cultures, nationalities, religions and genders to live together with as much diversity as possible.
In fitting into Australia, a Muslim should not have to lose the core elements or symbols of their faith, because these add to the richness of our society. Sudanese people should be encouraged to hold on to their culture and customs, again to add to the richness of our communities. In taking on traditionally male roles in business, there should not be an expectation that women will become more masculine in their approach, because the business might benefit from a different perspective.
All the talk about having more women around the Cabinet or the boardroom table is surely about bringing in the female perspective. The same must also be true for Sudanese or Muslim people on a board or in a community.
Diversity incorporating different perspectives is the real benefit.
Prime Minister Malcom Turnbull frequently describes Australia as the most successful multicultural society in the world. I have no idea what he bases this on, or how he even knows this to be true. It is almost certainly just political rhetoric.
That said, it is also a worthy ambition. We should certainly aim to be the most successful multicultural society in the world – a society that celebrates diversity in all its forms and extracts full value from our differences.
Human differences go well beyond gender, culture, nationality and religion. We are all different on so many levels including, IQ and EQ, height and weight, likes and dislikes, attitudes and feelings, political and economic views, capability, expertise and so on.
All of these differences have the capacity to make our society richer and more interesting. As with all of the other differences, these should be celebrated and leveraged.
Unfortunately, we humans are scared of differences, hence the success of politicians like Pauline Hanson, who have learned to exploit that fear.
Let's encourage equality of opportunity, but discourage talk of equality.
Let's encourage integration, while discouraging assimilation.
Let's celebrate difference in all its manifestations, leveraging it to improve all of our lives.
Ten years ago, the world was shunning people with autism, now businesses like Westpac are advertising for them with a view to leveraging their unique talents.
Let's aim to be what Turnbull says we are, the most successful multicultural society on earth, and what I would like us to be, the most successfully diverse society on earth.