Reject damaging self-doubt in 2018
---
About DJC
The older I get, the less I know and the more inquisitive I get.
Unfortunately, despite a lifelong search, most of the answers elude me. That said, I love to ask the questions and fuel the debates that will ultimately lead us all to a better understanding of the big issues in life, the universe and everything.
They say that we spend 98% of our lives in our head. I for one would like to use that time as effectively as possible.
After all, who are you not to be brilliant, gorgeous, talented and fabulous?
I have met few people whose potential is not limited by the consequences of that devastating condition known as self-doubt.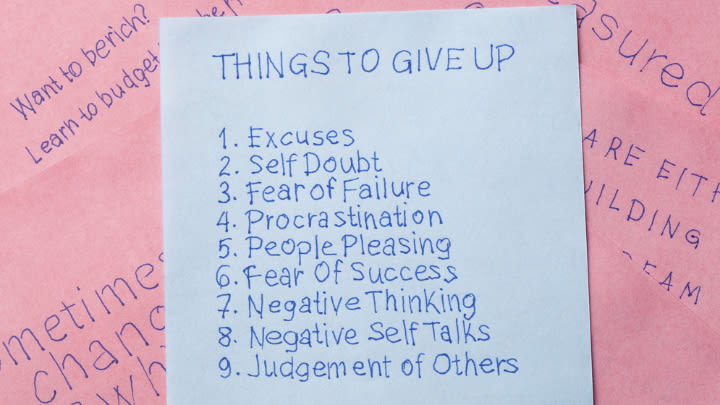 This observation is well reflected in the words of Nelson Mandela: "Our deepest fear is not that we are weak. Our deepest fear is that we are powerful beyond measure. It is our light, not our darkness, that most frightens us. We ask ourselves, who am I to be brilliant, gorgeous, talented, fabulous? Actually, who are you not to be? You are a child of God. Your playing small does not serve the world … As we are liberated from our own fear, our presence automatically liberates others."
We human beings are riddled with self-doubt. Consider:
"Our doubts are traitors, and make us lose the good we oft might win, by fearing to attempt."

"If you hear a voice within you say you cannot paint, then by all means paint and that voice will be silenced." ―
"I don't believe anyone ever suspects how completely unsure I am of my work and myself, and what tortures of self-doubting the doubt of others has always given me." ―
That these greats from world history experienced self-doubt highlights just how prevalent it has always been.
If these high achievers, giants of western culture, can suffer from self-doubt, the rest of us can surely be forgiven for doing the same.
Self-doubt can be very destructive, limiting the capacity of an individual to achieve his or her potential. Self-doubt can cause much heartache and even contribute to thoughts of suicide.
Self-doubt is commonly defined as a lack of confidence in oneself and one's abilities. It is perhaps more accurately defined as a lack of confidence in the reliability of one's motives, personality and thoughts. Certainly one can have doubt about one's abilities, but these can be readily addressed through performance and they tend to be rarer than self-doubt regarding one's moral fabric.
This later form of self-doubt can be very destructive, limiting the capacity of an individual to achieve his or her potential. It can render people feeling incapable, even leading to self-harm.
So to achieve one's potential, that self-doubt must be limited as much as possible.
The starting point must surely be in recognising its existence. You can't address a problem you haven't recognised, or overcome your concerns about your abilities and emotions, if you don't recognise you have them.
When you recognise your self-doubts and the fact that you will always have them, you will have a greater capacity to say 'stop!'.
When you view your self-doubts rationally, you also have a greater capacity to look back at your life and identify the behaviour that diminishes the credibility of those doubts.
Rational thought is all too rare, but critically important. The emotion and self-indulgence that prevents it is counter-productive.
The next step in addressing self-doubt is to recognise that like all emotions, self-doubt is normal and has a function.
Because it is normal, it should be something you can talk about with friends. Discuss your self-doubt and test their veracity. To a point, it is healthy to question one's abilities and motives. This can help make us better people, if we have the capacity to address that doubt. Talking to people can help you identify which doubts are valid and which are not.
For this to work, your discussions need to be open and honest. You also need to believe that those you are talking with are being open and honest.
The final step in addressing your self-doubt is to embrace it.
Leverage if to drive yourself to develop your abilities and develop strategies that ensure the right motives. All of these things can be worked on.
Be thankful for your self-doubts, as they might well protect you from becoming the ugly human being (like Donald Trump) who does not have any.
To have no self-doubt is not to be confident, but rather it is to be arrogant and stupid.