The greatest TV box sets of all time
---
About Tom Clark
I am passionate about TV and films...
Whether you have some extra time over Christmas, or need a last-minute gift, you can't go wrong with these.
1.The Sopranos (IMDB - 9.2/10) (Rotten Tomatoes - 97%)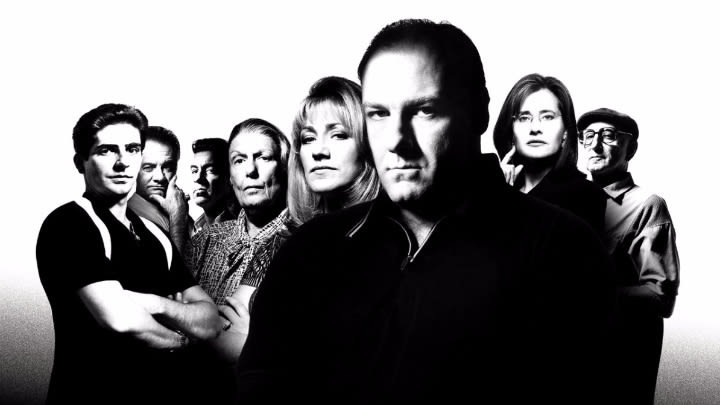 Tony Soprano (James Gandolfini) is the head of an Italian/American family and organised crime syndicate.
With mounting pressure from both his work and family life, Tony decides to start seeing a psychiatrist to help deal with the stress induced panic attacks he has been suffering, an action that could lead not only to embarrassment but potentially his demise if his criminal colleagues were to find out.
These meetings give us an insight into his true nature, and the conflicting requirements of his home life and criminal empire.
Despite being particularly violent, this show is also charming and has a great balance between hard, gritty drama and occasional comedic moments.
James Gandolfini gives undoubtedly the best performance of his career. While supporting roles from Lorraine Bracco as psychiatrist Jennifer Melfi and Edie Falco as Carmella Soprano (Tony's Wife) help to make this show the masterpiece that it is.
With an extensive cast and numerous plots running at the same time, all six seasons are a delight to watch. The writing is impeccable, and the series has been heralded by critics as the greatest TV show of all time, a statement I am inclined to agree with.
2. Band of Brothers/The Pacific (IMDB - 9.5/10 - 8.3/10) (Rotten Tomatoes - 100% - 89%)
OK, so these are two different shows, but they share a similar theme, run for just 10 episodes and were produced with the help of Tom Hanks and Stephen Spielberg, so I have included them as one.
Both tell stories of World War II.
Band of Brothers focuses on Easy Company, the 506th regiment of the 101st Airborne Division, led by Major Richard D.Winters (Damien Lewis). It chronicles their stories from jump training in the United States, through their participation in major actions in Europe and up until the war's end.
With outstanding performances from Damien Lewis, Michael Fassbender, Donnie Wahlberg, Michael Cudlitz and Ron Livingston, as well as contemporary interviews with the real soldiers whose stories the show is based on, this masterpiece pays real homage to the bravery and extraordinary courage shown by soldiers during the war.
The Pacific follows the intertwined stories of three US Marines, all in different regiments of the 1st Marine Division in the Pacific Theatre during WWII. It follows these men through the battles of Guadalcanal, Cape Gloucester, Peleliu, Okinawa and Iwo Jima.
Once again the cast -- featuring Joseph Mazello, Rami Malek and John Seda -- give fantastic performances and the show is precluded by interviews with the real soldiers that the show is based on.
3. Boardwalk Empire (IMDB - 8.6/10) (Rotten Tomatoes - 91%)
Have you ever wondered what it was like to be a gangster in Atlantic City in the American Prohibition Era? No? Neither had I until I watched this gripping epic.
Boardwalk Empire sees Steve Buscemi play Enoch "Nucky" Thompson, the town treasurer and resident mobster. Along with his brother Elias, the Atlantic City Sheriff and a gang of local tough guys, Nucky becomes the go-to guy for illegal booze -- a booming business that propels him into a world of criminal politics.
Although this show is based in fiction, it does feature some real historical gangsters such as Al Capone (played by Stephen Graham) and Lucky Luciano (played by Vincent Piazza), whose stories are loosely based on real events.
This show ran for five seasons and ended in 2014. With an ever-twisting plot, you will be hooked right up to the final episode. It's a period drama like no other!
Both shows are top notch -- and a must-watch for anyone who is interested in history and war.
4. Breaking Bad (IMDB - 9.5/10) (Rotten Tomatoes 95%)
Breaking Bad follows the story of Walter White (Brian Cranston), a high school chemistry teacher struggling to make ends meet.
When diagnosed with terminal cancer, Walter decides to take matters into his own hands in an unorthodox fashion. Knowing his medical bills could ruin his family, he starts a journey to secure their future by teaming up with a former student of his Jessie Pinkman (Aaron Paul) and diving into a dark, criminal underworld of crystal-meth production.
The acting of Brian Cranston and Aaron Paul is seamless, as are the show's writing and plot. The juxtaposition between Walter's family life and the criminal world he becomes a part of, which slowly collide over the course of the show's five seasons, make this show a joy to watch.
All five seasons of this critically acclaimed drama are available on DVD boxset as well as streaming services. If you haven't seen this show already, it's definitely time you gave it a try.