Beware the hidden costs of earning money
---
About [email protected]
Hello, I'm Jo Williams, author of the blog . My intention is to live more simply and thoughtfully. My writings challenge the dominant paradigms of endless work, consumerism, and subsequent waste; celebrate the everyday; and share my love of the revolutionary activities of growing, making, and baking things. My hope is to influence others to make small changes in their own lives to benefit both themselves and the environment.
The new year is traditionally a time to instigate change. Thinking about working less? It costs money to earn money, and this diminishes the value of some of that work.
Have you ever noticed that is costs money to earn money?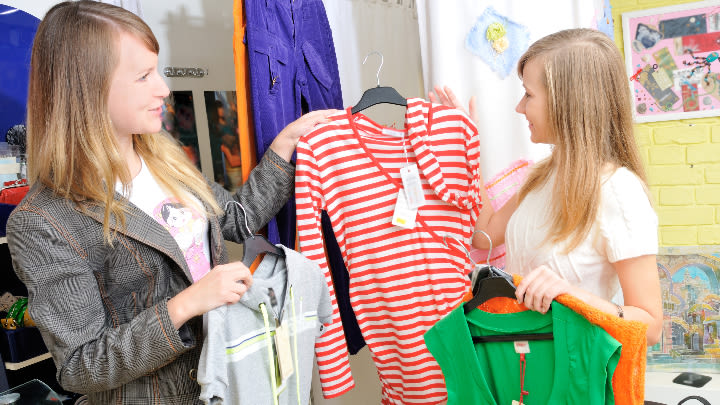 My usual job is part-time. But due to some changes in the team last year, I put my hand up to work full-time for six months. I describe this to others as 'falling on my sword'! But in reality, I really don't mind because I'm one of those increasingly rare people who loves their work (most of the time, anyway!)
What I have learned during this time is that the more money you earn, the more you spend. Some of this is choice and some is necessity. Expenditure on clothes and food goes up. There are increased costs to run a car and more is spent on parking. My petrol costs have gone way up.
Many people comment about the extra money they spend on daily takeaway coffees and on buying, rather than taking, lunch. It's an effort to , organise lunch and prepare something after a tiring day at work. Eating out or getting takeaways at night becomes an easy and tempting option.
I have a problem with the , and make a concerted effort to plan meals and not spend on takeaways. Infrequently, I'll buy a chai soy latte when at work, always in a travel cup. And I'm a leftover queen when it comes to work lunches, rarely having to buy mine.
I've particularly noticed the need to spend more on clothes. Personally, I have an aversion to shopping, except when I'm on holidays. My dislike of shopping makes me a minimalist when it comes to clothes.
So one of the first things I found when I returned to full-time work was that I didn't have enough in my wardrobe for a five-day-a-week professional job! I managed to pick up some extra items from an . But I did have to spend money on new clothes, as well.
Hairdressing costs increased for me. I usually do my own hair colour, which saves about $35 after product purchase. But since working full-time, I've mostly been getting my hairdresser to do it every six weeks. There's just less time on the weekends for messing around putting my own colour on. And it's more affordable to go to the hairdresser because I'm earning more!
Money has also been spent paying for someone else to do things that I would ordinarily do myself.
Mr Simply Will needed a black vest for a performance. Taking a leaf out of my book, he searched for one in an op shop. The trouble was, it was patterned with Disney characters! If I hadn't been working full-time I would have had time to cover it myself, though probably not particularly well. Instead, we paid $60 to have it done professionally.
These are just some examples of the ways in which increased spending sits alongside full-time work. There are many more, like child care, and the costs of servicing that mortgage on the much more expensive house bought with a higher income.
We should all be much better off financially when working full-time. But the extra money earned can very easily be whittled down, making the increased days at work less worthwhile.
Less work will always mean less income. But it also means more time for other things, a more productive garden, and less spending on many things.
Perhaps in the end, it is about balancing what we need to do with what we want to do with life.