Memory Lane: January 9
---
About Justin
Sharing my thoughts and opinions with you
Were you born on January 9? Here are some other historic highlights from your special day.
What happened on this date in history?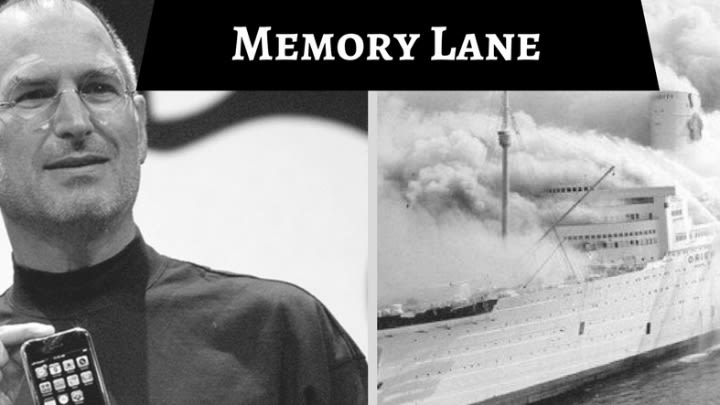 Many famous birthdays and monumental events took place on January 9 over the years. Here are some highlights:
Rock guitarist Jimmy Page, of Led Zeppelin and Stairway to Heaven fame, was born in London, England (1944).
The Beatles '65 album goes straight to No.1 and stays there for nine weeks (1965).
Dave Matthews, of the Dave Matthews Band fame, was born in Johannesburg, South Africa (1967).
Retired passenger liner Queen Elizabeth was destroyed by fire in Hong Kong Harbour (1972).
Rock band Van Halen's most successful album, 1984, was released (1984).
Heart attacks send Frank Sinatra back to hospital (1997).
Steve Jobs announces the iPhone (2007).