Are you living in fear of crime? Read on
---
About JK
A frustrated academic, I want to start a social movement that will bring people together to create a better world. The world is far from ideal and who is going to change it if we don't?
Happiness is a birth right and at the very least, a worthy ambition for us all. We have a responsibility to work together to help all people experience happiness. Please join with me
What's your risk of falling a victim to a violent crime in Australia -- and are rates truly rising? You'll be shocked at the truth.
I don't think it is too extreme to say that Australians live in fear.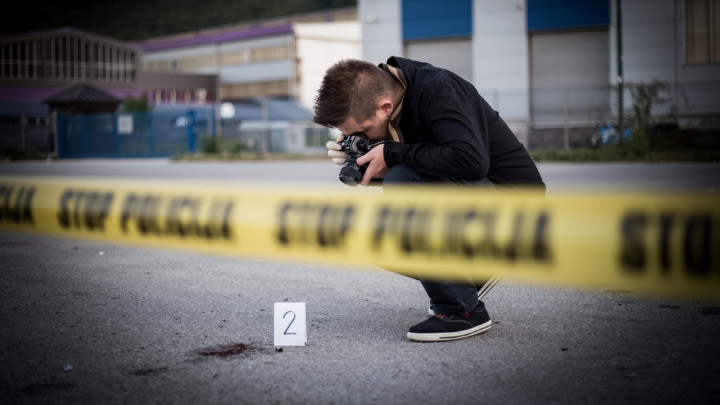 Many people I meet are concerned they are at risk of being murdered, raped, robbed or even kidnapped. There certainly seem to be a lot of people who go out of their way to protect themselves in an increasingly crime-ridden society.
I suspect we have all observed this.
We've seen the fear of becoming a victim of crime manifest in a number of ways, including: women not going out alone at night; couples avoiding night spots like Northbridge in WA and Kings Cross in NSW; parents not allowing their children to walk to school; people learning various martial arts; and in some extreme cases, people carrying weapons (a behaviour clearly more common in the United States)
Whenever I observe it, I find myself wondering what the probability of being a victim of crime is and whether or not crime rates are actually rising in Australia.
A review of the statistics, however, demonstrates that most categories of crime in Australia are not increasing. In fact, rates are in decline and the likelihood of being the victim of murder, sexual assault, robbery or a kidnapping are actually in much lower today than they were just a few years ago.
Australian Bureau of Statistics data show that the rate of robbery victimisation in Australia declined from 86 per 100,000 in 2007 to 58 per 100,000 in 2012 -- and has continued to fall since then.
Homicide victim rates have been about two per 100,000 for the past 17 years and now sit at one per 100,000. In 1999, the rate of kidnap victimisation was four per 100,000 -- by 2011 it was three per 100,000.
The only rise in this group was with regard to sexual assault victimisation, where the rate climbed from 79 per 100,000 in 2006 to 80 per 100,000 in 2012, hardly significant.
The rate of general assault victimisation has decreased from 3.1% of Australians in 2008, to 2.1% in 2015.
In fact, National Crime Statistics show that since the year 2000, recorded rates of:
break and enter declined 64 percent,
motor vehicle theft fell 69 percent,
robbery (the classic "street" crime) down 63 percent,
general stealing offences down 37 percent.
Australian Bureau of Statistics data also suggests that from 2015-16, there were only modest changes in crime rates in Australia, as follows:
Sexual assault – down 1 percent
Kidnapping – up 10 percent
Blackmail – down 12 percent
Unlawful entry – up 0.5 percent
Motor vehicle theft – up 2 percent
Other theft – up 5 percent
This collection of data suggests a number of things, as follows:
Crime rates are NOT increasing across the board
In some categories, there have been significant declines over recent years
In some categories, there have been notable increases but not enough to suggest a crime wave
Those categories that have increased the most, such as blackmail, are working from a low base.
Blackmail included cyber-crime, a relatively new category being driven by technology and globalisation. It is likely that this will be brought under control in the fullness of time.
So, dear readers, Australia is not in the midst of a crime wave and, if anything, this country is becoming less dangerous, not more so.
So why do so many think crime is out of control in Australia?
While it may sound trite, I suggest it is the media. Not fake news, since I believe most reports are relatively accurate. The issues in my opinion are:
Sensationalist reporting that makes events more memorable
Repetitious reporting, with the same event is reported over and over
Reporting of comments by politicians with a vested interest in creating fear
Sure, you may become a victim of crime, but overall, that is no more likely in 2018 than 10 years or more ago, and for most, is less likely.