Thankyou for the music, a gift to us all
---
About Min @ Write of the Middle
Mother of three young adults and one Cavalier King Charles Spaniel, blogger, nature lover, and photography enthusiast. My blog is about life on the right (write) side of the middle in this journey called life. I'm passionate about encouraging everyone (especially women) to prioritise themselves and look after their health and wellbeing in all ways – spiritually, mentally, physically and emotionally; enjoying and sharing photography; and the healing, restorative powers of nature. 'Write of the Middle' explores ways and means to obtain balance of mind, body and spirit.
Here's 11 benefits of music to our emotions, mood & general health and wellbeing.
Have you noticed that the music you want to listen to differs depending on the circumstances? For example: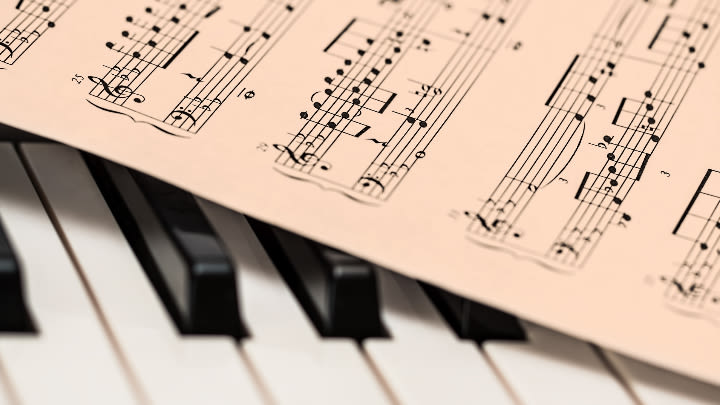 When going on a power walk or a run – fast-paced, energising music;
Feeling stressed – quiet, rela music, or perhaps you prefer upbeat;
Broken relationship – love songs, usually about breakups where you can indulge in a little self-compassion, have a cry and let it all out (most likely while eating icecream and/or chocolate);
Sad – slower, moving songs;
We tend to listen to music that reflects our mood. Sometimes though, listening to music can affect our emotions and moods.
In fact, music can actually benefit our health and wellbeing as a whole! Here's 11 benefits of music for our emotions, mood & general health and well-being:
Memories: A certain song can transport us back to a certain time, place or even moment with a certain person. We can even feel the emotions that we felt at that time. A song can take us back to a period in our life – a year at school, the birth of a child, or a major global event like the death of Princess Diana.
Productiveness: Listening to music can help some people be happier and more productive at work, especially if it is music of their choice.
Stress relief: Listening and playing music reduces chronic stress by lowering the stress hormone cortisol.
Improve confidence: Music can make you feel more hopeful, powerful and in control of your life.
Healing: Listening to sad music has benefits, too. If you're going through a tough time, listening to sad music is cathartic. It can help you get in touch with your emotions to help you heal.
Learning: Music can help you learn! Music in schools helps children improve language development. Music therapists use it to actively support people as they strive to improve their health, functioning and wellbeing.
Performance: Music can get you in the right mood for peak performance, be it for an athletic activity, the performing arts, or even an exam.
Emotion: Music can make us cry or laugh, that is the power it has over us!
Mood: Music has the ability to lift our mood when we are sad. Have you ever found yourself unwittingly tapping your foot to the beat of some music, or nodding your head along to a rhythm? On the flip side, the overpowering feelings of sadness and melancholy that hit you with some songs are amplified because they resonate with your feelings. Sometimes, this is more meaningful to your growth or understanding than happy songs.
Social: Music is often a social activity, making it together can help bring us together and give us much joy. Singing in a choir is a popular activity, as are general singalongs with a guitar or singing together around a camp fire!
Health: Music is good for our health! It improves our visual and verbal skills; keeps an ageing brain healthy; makes us happier; can help to stabilise our heartbeat, pulse rate and blood pressure; improves sleep quality; boosts your immune system; reduces pain; and reduces Depression & Anxiety.
So THANKYOU FOR THE MUSIC! Music is a wonderful gift for us all. I really couldn't imagine a world without it.