3 unusual reasons to see your podiatrist
---
About Janet
Janet Camilleri loves writing for the web. In addition to working in content marketing, she also blogs as the , about learning to fashion a new life now that her kids are all grown up. No matter what she writes, or who she is writing for, Janet aims to amuse, inspire or inform - and sometimes, all three!
Podiatrists treat all things feet. But did you know they can also help with some unlikely or seemingly unrelated areas?
Have you ever been to a podiatrist?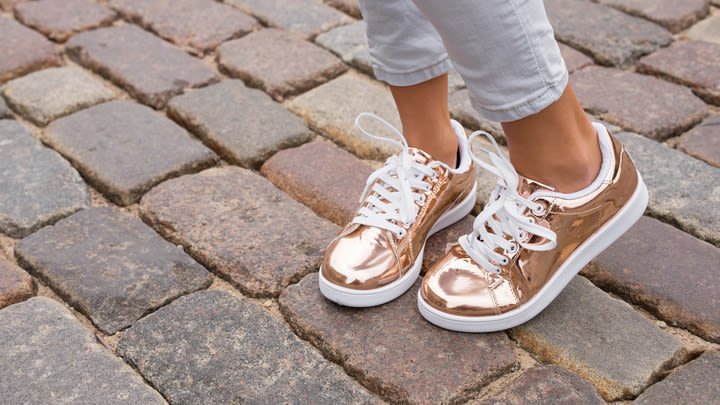 The word podiatrist originates from the Latin "ped" and Greek "pod", both of which mean feet - so it should come as no surprise that a podiatrist treats problems with the feet and lower limbs.
If you are from the UK, you may use the term chiropodist instead - again, the Greek root shows us that this is somebody who deals with the feet.
So why should you see a podiatrist about back pain, or if you have diabetes? Here are three surprising ways that a podiatrist can help!
Lower back pain can arise if there is a problem with the structure and function of your feet -- for example, one leg is slightly shorter than the other. Over the years, your body has compensated for this difference when you walk and move -- it is not until you get older that this really begins to take a toll. One of the areas likely to complain is your lower back.
We used to sing a song as children that went something like this:
"Our knee bone's connected to our thigh bone, our thigh bone's connected to our knee bone, our knee bone's connected to our hip bone ..." (sorry for the earworm!).
And it's true - our bodies are made up of a complex network of bones, muscles, tendons etc. Everything is connected, which is why if you suffer from back pain, a visit to may be the solution.
If you are diagnosed with diabetes, your doctor will refer you to a local podiatrist for regular checkups.
You may be wondering though, what does diabetes have to do with your feet? And how can a podiatrist help?
Diabetes can cause the nerves in your feet to be less sensitive, which means you may not notice a blister or sore developing. While this may sound like a blessing, in actual fact it can be dangerous, particularly because diabetes also reduces the blood flow to your feet. As a result, any sores will take a lot longer to heal, increasing the risk of complications such as infection and ulceration.
3 - Before Getting Active
We all know how important it is to get more active, and the many benefits for our mental and physical health and wellbeing. And given a podiatrist treats injuries and ailments, why on earth would you see one BEFORE starting a new sport or exercise program?
As the old proverb goes, prevention is better than cure. Playing sports such as football or netball, as well as running, place an incredible amount of force on our feet. With 52 foot bones, 33 joints, 107 ligaments and 19 muscles – you can see why there is a lot of potential for damage!
So seeing your podiatrist for a checkup BEFORE you start a new exercise program is a great idea. They can help you with information and advice -- such as how to choose supportive shoes and warm-up exercises to help reduce your risk of injury.
Even if you've never been to a podiatrist, chances are you knew that they dealt with foot problems. But were you aware that they can also help with some of the more unlikely or seemingly unrelated areas?