A chocolatey Valentine's Day celebration
---
About Thomas
I write because I can type. I can type because I have a keyboard.
I am a new age Australian resident that is experiencing this new continent with a fresh set of eyes.
I write on a wide range of topics. Well, I write on food. There you have it, I write on a wide range of food as well.
It's chocolates, not diamonds, that are truly women's best friend.
I never used to celebrate Valentine's Day. But then again, I was never in a meaningful relationship.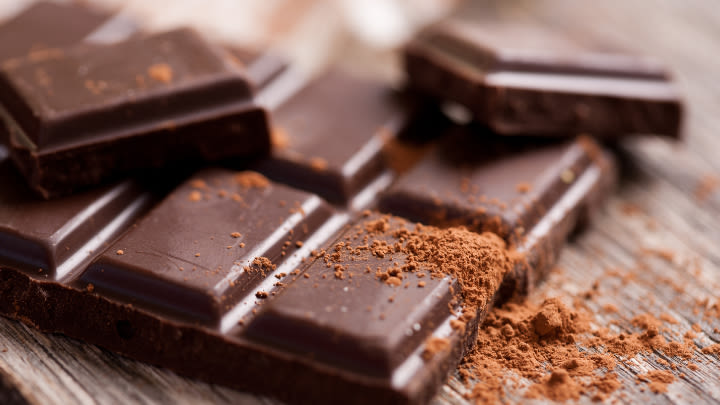 Things though have changed this year. I am happily married and I love my wife. Neither of us are big on displaying our love in public, but not many people are.
So I was happy to learn you can celebrate Valentine's Day from home with the right selection of chocolate. There is nothing that says ''I love you'' more than some of these delicious treats.
Based on my research (I am doing this for the first time and have become an expert to my pleasure), I recommend these chocolates as perfect for the occasion.
Pana Barbounis founded Pana Chocolate in Melbourne, with the intention of creating a rich, luxurious chocolate that the whole world could enjoy. The best part about is that the chocolate is delicious, organic and vegan.
I personally love the . It is made from 50 percent raw cacao with strawberry and pistachio pieces. It is the royal fruit-and-nut combo with a delicately sweet, jammy and tarty punch.
They base their chocolate on the philosophy that they follow. The philosophy that the earth is a living organism, popularised by James Lovelock's Gaia theory.
My personal favourite is the . The chocolate contains cacao from Satipo, Peru, and coconut sugar from Java, Indonesia.
They are the connoisseurs of dark chocolates. Sugar-free chocolate that can be enjoyed by people of all ages, vegans, vegetarians, people with gluten, lactose and soy intolerances, diabetics or anyone seeking lower GI chocolates.
I would personally recommend the , which is made from the finest sustainable cocoa.
I think I will get these three and put them in a small basket and give it to my wife. Let's see if she appreciates good chocolate. If not, we are going to have some serious problems during Valentine's. Only kidding, that's never going to happen.