Fajita chicken salad with avocado
---
About Thomas
I write because I can type. I can type because I have a keyboard.
I am a new age Australian resident that is experiencing this new continent with a fresh set of eyes.
I write on a wide range of topics. Well, I write on food. There you have it, I write on a wide range of food as well.
What a fantastic way to showcase Australia's favourite fruit, the avocado.
Coming to Australia was an eye-opener. Among the many things I have learned is that Aussies love their avocado.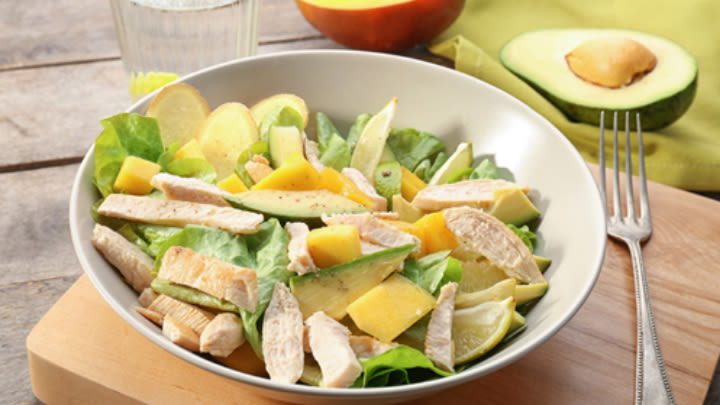 Interestingly, you can have avocado with pretty much anything. One of the best places for the avocado to be used is a salad, which I'm not usually much of a fan of.
But that's not the case with this fajita chicken salad, which is delicious and can serve 4 people.
1/2 cup extra-virgin olive oil, divided
1/4 tsp red chilli flakes
Freshly ground black pepper
2 boneless, skinless chicken breasts
2 capsicum, thinly sliced
1 white onion, thinly sliced
1 large head of romaine, cored and chopped
In a small bowl, combine lime juice, 1/4 cup olive oil, honey, cumin and chilli flakes. Season with salt and pepper.
In a glass baking dish, combine chicken and half the dressing. Let marinate for at least 30 minutes and up to 6 hours.
After marinating, heat 2 tablespoons olive oil in a grill pan over medium-high heat. Add chicken and grill until fully cooked through, about 6 minutes per side. Let cool, then cut into strips.
Wipe out the grill pan. Then add remaining 2 tablespoons olive oil to the same pan over medium-high heat. Add peppers and onions and cook until charred and slightly softened, 10 minutes.
In a large bowl, add romaine, chicken, peppers, onions and avocado.
Toss it with remaining dressing until evenly coated.