Your money is valued, but you aren't
---
About Subversive
Do you have your own gripe with your local or state government? And what are the streets like in your part of town, in your home state?
If you'd like me to fire a rocket up them, or a shoddy business, I'm listening!
You can always trust Subversive Sam to call out shoddy business practises where he sees them. Join him in his fight for what's right!
I went into Westpac on Friday and stood in a queue for 15 minutes before I got to the teller.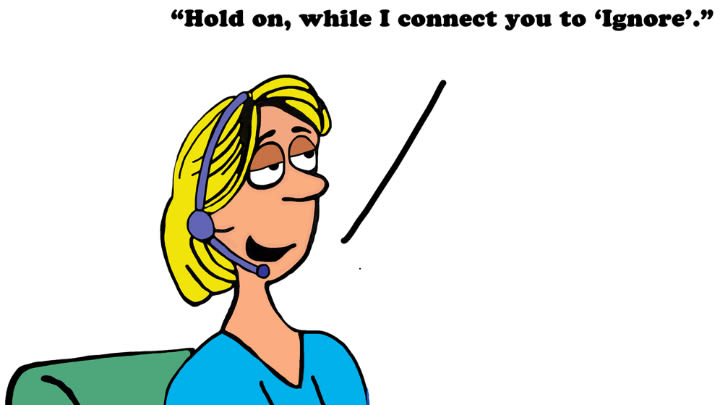 There simply weren't enough tellers for the number of customers. In an effort to reduce costs, Westpac has decided it's okay to chew up 15 minutes of their customers' time in order to save on labour.
The bank was keen to have my account -- and obviously values my money -- but the other customers and I weren't valued as human beings. They know that customers rarely switch banks because it is so difficult.
I was in Kuala Lumpur a couple of weeks ago and the return flight was delayed for an hour -- yet not a single passenger was alerted.
The delay was not placed on the flight notification board and to make it worse, the staff had no idea what was going on. In the end, the flight left five hours late, yet I discovered that senior airline staff knew this was going to occur five hours before the original flight was scheduled to leave.
Malindo Air was happy to take my money. It was extrememely obvious that my money, and that of the other passengers, was valued -- but again, we as human beings were not.
I had to call Optus recently. I was kept on the phone for more than an hour and still didn't get satisfaction.
For some reason, Optus stopped sending my monthly invoices -- and cut off my service when I did not pay them. Amazing, that! What's more, they wouldn't reconnect my service until I paid the outstanding amount (about $300) in advance.
When I was setting up this account the service was great. But once they had me, I ceased to exist. Only my monthly payments had value and I was expected to make them, even when I was not invoiced. My money was valued more than I was as a human being
It is a long time since I've walked into a Myer store. Their offering is so bad, it's insulting to be confronted with it.
No wonder Myer is struggling and that Solomon Lew, a shareholder and former chairman, is pissed off. The last time I did go I struggled to find staff and no one was available to assist me. I had to find what I wanted myself and then go to the only place with staff -- the cash register.
They didn't care about me, or anyone else in the store. The only thing they cared about was taking my money. They valued my cash, but not me at all.
I bought three books online from Angus and Robertson a week before Christmas, paying in advance, as you do online.
The books finally arrived three weeks later. That was 21 days to send three books from New South Wales to Perth. No wonder businesses in Australia are scared shitless of Amazon. I can get books delivered from the UK in less than three weeks.
Angus and Robertson's website promised prompt delivery, but after taking my money, delivery was a secondary issue -- a necessary evil. The company valued my money, but not me at all.
I can reel off examples like this all day, every day. You will note that I'm not complaining about how much I had to pay. I was quite happy to pay the bill, I just wanted to feel valued as a customer.
It have no intention of dealing with Westpac or Malindo again, unless it is absolutely essential. I will never go into another Myer store again, and certainly won't buy from Angus and Robertson.
Why? Because they valued my money without valuing me at all.
I'm sure you've had similar experiences!
I say that it is high time to call out these businesses!
If we all write about them and refuse to use them unless we have no other choice, we can change the way these money-focused businesses behave -- and think.
So let's all get writing. You don't have to say a lot, just say something.
Of course, I've also had some excellent experiences. There are businesses like the Royal India Restaurant, Macquarie Bank, Levis Strauss and Boffins books that I rave about and always recommend to people.
I'm sure you've had such experiences, too!
So let's all write about them and use them more often, to reward them for valuing us as people, not just as transport for credit cards.