On This Day: March 7
---
About Justin
Sharing my thoughts and opinions with you
Read on to learn what mindblowing things have occurred on March 7 over the years.
Some important discoveries and inventions have taken place on March 7.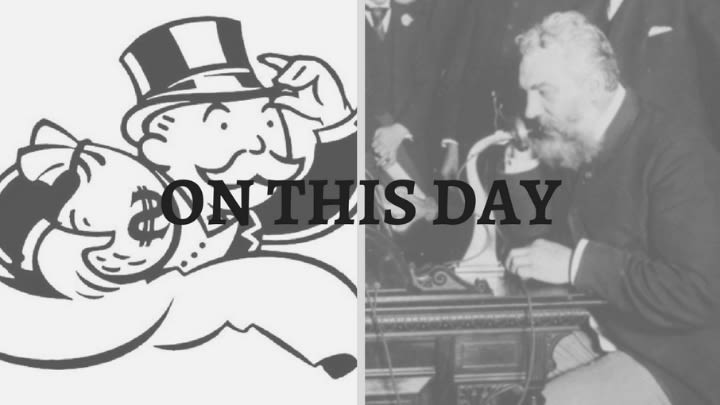 Read on to learn exactly what went down:
Alexander Graham Bell received a US patent for his telephone invention (1876).
Roald Amundsen announces discovery of the South Pole (1912).
Monopoly board game invented (1933).
The Sydney Morning Herald reports a new craze: flattening pennies under the royal train of Queen Elizabeth II (1954).
State troopers attack African-American demonstrators in Alabama (1965).
An 18-year-old is stabbed to death at Disneyland in the first homicide there (1981).
First photographs of Pluto's surface are released (1996).
Athens, Buenos Aires, Cape Town, Rome and Stockholm are named finalists for the 2004 Olympic Games site (1997).