On This Day: March 19
---
About Justin
Sharing my thoughts and opinions with you
History's a wondrous thing, providing so much for us all to learn from. Check out what happened on this day.
So many events that have shaped our world took place on March 19. Here's a few: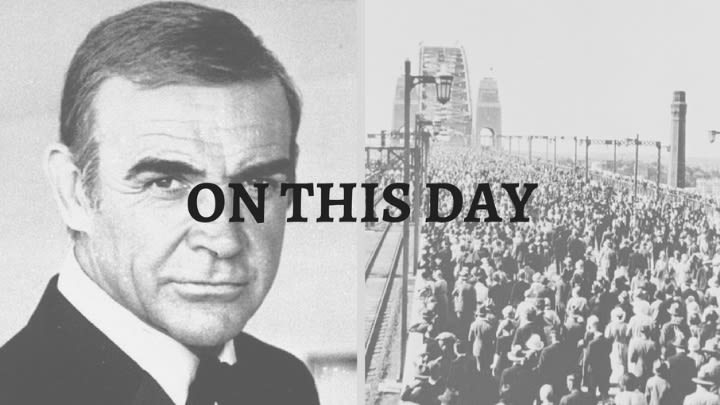 The HMS Sirius is wrecked off Norfolk Island before it can ship vital food and supplies to the starving first colony in Sydney (1790).
Scottish missionary, African explorer and anti-slavery crusader David Livingstone was born (1813).
The first gold escort returns wealth from the Victorian goldfields to the South Australian colony (1852).
Australia defeat England by 45 runs in very first Test match in Melbourne (1877).
First International Women's Day sees over one million people attend rallies in Austria, Denmark, Germany and Switzerland. Issues discussed included women's right to vote and hold public office, the right to work and vocational training, and an end to discrimination on the job (1911).
Pluto photographed for first time (although unknown at the time) (1915).
Famous British comic Tommy Cooper is born (1921).
The Sydney Harbour Bridge officially opens, amid unexpected controversy. Before NSW premier Jack Lang arrived to cut the ribbon, Captain Francis de Groot rode forward on his horse. He was an active member of the New Guard, a pro-monarch political party, and believed that the bridge should be opened by a member of the royal family or the Governor-General. Slashing through the ribbon with his sword, de Groot declared the bridge open in the name of "the decent and respectable people of New South Wales" and was promptly arrested.(1932)
Sean Connery's first day of shooting on James Bond film Goldfinger (1964).