Having children is selfish!
---
About DJC
The older I get, the less I know and the more inquisitive I get.
Unfortunately, despite a lifelong search, most of the answers elude me. That said, I love to ask the questions and fuel the debates that will ultimately lead us all to a better understanding of the big issues in life, the universe and everything.
They say that we spend 98% of our lives in our head. I for one would like to use that time as effectively as possible.
Before you have more children, ask yourself this: am i being selfish?
I have heard it argued that it is selfish for a woman to decide not to have children.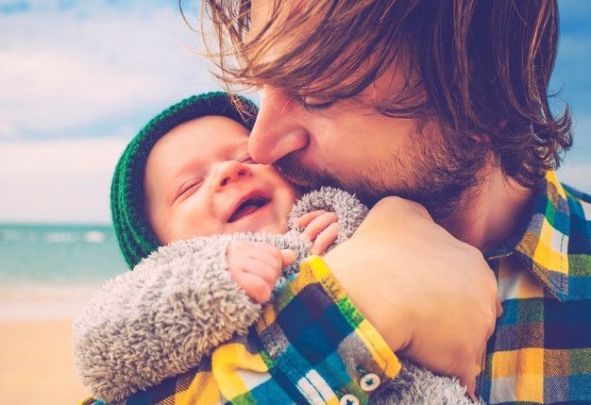 I find this a curious argument. Why is it selfish not to have children? For it to be selfish, there would need to be a victim – someone to be selfish to – and I cannot imagine who that victim is.
I would argue most that, in fact, having children is selfish.
Do you agree with the author, or feel he is out of touch? Join the discussion in our community forum.
The principal beneficiary of a child being born is the parents. When a couple decide to become parents, it is generally because they want to have children. And in this case there are clear victims: the community, given the over-populated nature of our world; and the child to be born, whom until he or she is born, will not have to endure the pain of life.
I know that some will argue that there are beneficiaries beyond the parents – including the grand- parents and any children born previously.
I agree that many people look forward to becoming grandparents, but I would equally argue that few couples have children to address the needs of their parents. In the case of earlier children, I would argue that this point is far from established. Only children can do very well indeed and this argument does not make the birth of the first child any less selfish.
I know that some would argue that the community benefits – a point which is very hard to substantiate in an over-populated, underfed world. In 2016, the world would be much better served by adoption and importation.
I know that some will argue that bringing a child into the world enables a new life to experience the joy of life. The fact is, that until the child is born there is nothing that may enjoy the joy of terror of life. How can you do a being that does not exist yet a favour? You cannot. Further, no matter how good science is, there is always the risk you will have a child that has to endure a disability.
Some argue that having children is simply doing your bit in ensuring the survival of the species. On what basis is it is the best interests of the planet for human kind (the cancer destroying the planet) to survive? Anyone running this argument would also have to substantiate that it is fair on child to facilitate its birth for this purpose. The planet and the unborn child – and arguably mankind - would be better off with no child being born.
The fact is, having a child is a selfish, or at the very least, largely selfish, act. That does not mean it should not occur and I am very pleased to have the son I have. It was selfish on my part, but i am glad I did it.
Two things that I find extraordinarily selfish are:
Viewing having children as a right and expecting government support.
Having more than a replacement level of children.
Having children is, at best (except in extraordinary circumstances), a choice. It is not a right any more or less than not having children. It is certainly not a right when a person lacks the wherewithal to support the child. On what basis is having a child any more a right than having two legs, two arms or two eyes? They may all be desirable, but none are a right.
I would argue that using artificial or assisted means to have a child is acceptable, but again not a right or something that should be supported by government. Again, I say that having a child is no more a right than not dying of cancer. No one has such a right. We can take action, but ultimately nature will have its way. Science can help to ensure survival from cancer and it can help conception, but the success of neither is a right and if it fails, that's life.
On this basis I also have problems with maternity and paternity leave and with all forms of child support – other than where the parent or parents can demonstrate disadvantage that will harm the child in some way. Again, I say, having a child is a choice. Some people choose to have a child and other people choose to go on a world trip. Some people choose to have a child while other people choose to live an upscale lifestyle. No one is forced to have a child, so why should they be compensated by government.
And as for having a fleet of children, how selfish can an individual or couple get in an over-populated world? Indeed, I would argue that having more than two children is suggesting that you have more right to the world's resources than many others. It also demonstrated that you are not concerned about one of the world's greatest problems – over-population.
Again, I am so saying they should not do it, but I am saying it is a choice made entirely on selfish grounds. As such, it should not entitle them to any form of benefit unless the child can be shown to be disadvantaged.
Why should the state pay people to over-populate the planet?