America was never great
---
About Subversive
Do you have your own gripe with your local or state government? And what are the streets like in your part of town, in your home state?
If you'd like me to fire a rocket up them, or a shoddy business, I'm listening!
What on earth makes Americans think their nation was ever 'great'?
Donald Trump fought the recent US presidential election with the slogan: Make American Great Again.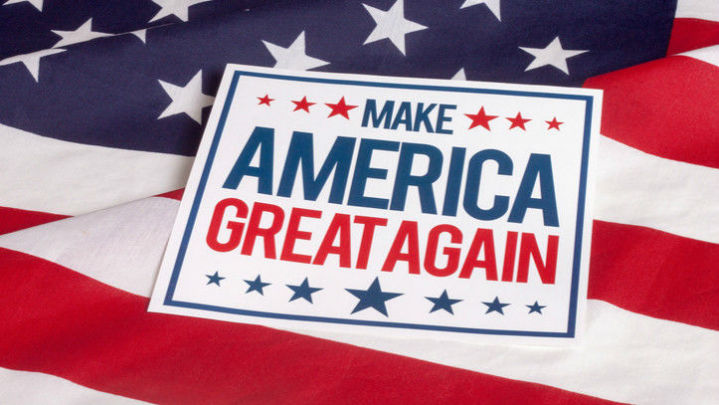 This slogan, while probably not pondered or analysed in any depth by those who voted for Donald Trump, has a number of assumptions at its foundation. The first is that there is a meaningful definition of great, while the second is that American was ever great.
Setting aside the fact that the second point is inextricably linked to the first and is, to a point, invalid if there is no way of defining great, I disagree strongly with both assumptions.
I don't believe any country can be described as great and I am sick to death of pandering politicians describing Australia as the greatest country on earth or an example of a great multiultural society – or, worse still, the greatest example of multiculturalism on earth.
We are not great. We just are.
We may try hard and we may seek greatness, but there is no evidence that we have ever achieved it.
Greatness, or claiming it, is all about emotions and saying what people want to hear.
Greatness has never been defined and there may be no country on earth where the residents do not think it is the greatest country on earth. Certainly, I have met very few people who do not believe that theirs is the greatest country on earth.
That said, few if any can offer an objective criterion for measuring greatness.
I have no idea how to measure greatness. For me, it is just an emotional nonsense notion.
As for America being great, well:
One-third of Americans live below the poverty line
It has a plummeting literacy rate
It has the highest rate of imprisonment in the world
It has the third-highest rate of execution in the world
It has gone into the Middle East eight times - and failed eight times
Of its presidents, 10% have been shot dead
Another 40,000 of its people are killed by gun shot each year
Along with China, It is the world's biggest polluter
This list could go on for ages.
What's more, and in reference to America becoming great AGAIN, most of these facts have not changed since World War II.
So, when exactly was American the greatest country on earth?
Is the greatness of the United States measured by some disgusting notion relating to its military might and the fact that it spends more on the military in a week than the world spends on education in a year?
The notion that any country is the greatest on earth is bizarre!
The notion that the United States was ever the greatest nation on earth is absurd!