20 mature bloggers worth following
---
About Janet
Janet Camilleri loves writing for the web. In addition to working in content marketing, she also blogs as the , about learning to fashion a new life now that her kids are all grown up. No matter what she writes, or who she is writing for, Janet aims to amuse, inspire or inform - and sometimes, all three!
Looking for Australian blogs by folk who are past the pregnancy, todddler tantrums, and school run stage? We have the list for you!
It seems we are always hearing about "mummy bloggers" – women sharing online about their lives as mums to young children.
But the blogosphere is so much more diverse than that, with a growing number of mature bloggers rising to the challenge!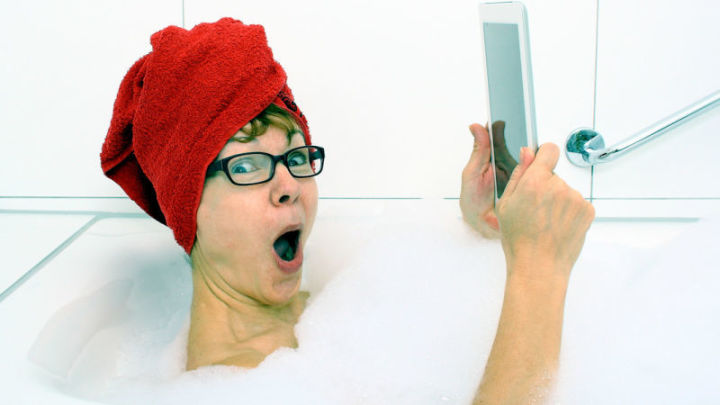 As a (ahem) more mature blogger myself, I love finding and following other Australian blogs by those who, like me, have moved beyond pregnancy, toddler tantrums, and the school run.
So here I present, in alphabetical order, 20 of what I consider to be the best Aussie blogs for the more mature reader (with apologies in advance to the men folk, as it is mostly women represented on this list).
20 Best Aussie Blogs for the Else>>>ture Reader
– With her youngest about to finish school, single mum Gaby blogs about her life as an "empty nester in training".
– Gold Coast-based Kathy is passionate about spreading the message: Being over 50 is not drab shades of grey, but rather, full of colour and joy!
– Lyn and Steve's passion for travel was ignited on their honeymoon, and first overseas trip, in 2011. They blog about their travels both abroad, and in their hometown of Perth.
– From her home in Canberra, Liz shares all the good things - recipes for all seasons, postcards and morsels from her travels, as well as news on food and cooking.
– Jan and Marty have clocked up 36 years of marriage and have recently retired from fulltime employment. This means they get to do even more of what they love best – travelling, while blogging about it!
– Paula and Gordon believe that food and travel are inexplicably linked. Their philosophy is: "You've worked hard, you've earned it – now it's time to travel!"
– If you feel like you're finally coming up for air after years or even decades of being "all things to all people", then Leanne's blog is for you.
– Canberra-based Leanne is probably the youngest blogger on this list, and wonders: Can we all take the essence of our fruitful youth and rise above the deep-frying of middle age?
– Former educator and school principal Denyse believes in life-long learning, and loves sharing her latest learnings on her personal blog.
– Jo blogs about her pursuit of a simpler life – growing, making, baking and living thoughtfully.
– If you are feisty, funky and most likely over 50, then head over to Jo's blog, where it's all about feeling good, looking good, doing good, and being remarkable!
– Sydney-based Anna is on a mission, to look stylish in clothes that don't look like she just raided her daughter's wardrobe, or her great-grandmother's chest.
– Naturally, my own blog deserves a place on this list – not that I'm biased or anything! I blog about fashioning a new life now that my children are grown.

– Louisa writes: "If you want a belly laugh (usually at my own expense) or to make yourself feel better about your own life, take a sticky beak at what's happening in the mayhem of mine!"
– Another blog to get you giggling (and you thought only teenage girls did that). Pinky's blog is evidence that owning too many animals, dealing with too many teenagers and being a primary school teacher sends you mad, and makes you write silly poems and blog posts.
– Jan and Rowan believe that the secret to a satisfying and rewarding retirement goes way beyond just financial planning.
– As the name implies, Lyndall's blog is about getting the best out of every day, becoming the best possible version of YOU and making your life extraordinary.
– Sue is all about positive ageing, and blogs about grabbing life with both hands and enjoying every moment.
– Nikki at Wonderfully Women has two grown daughters and is passionate about natural therapies, feng shui and the beach.
– Fifty-something Min walked away from the stresses of a corporate career in 2012 and is now focused on creating a better life. She shares her stories and beautiful photographs on her blog.
These are all blogs that I have been enjoying, from Australian bloggers in my own stage of life - I hope that you find some that you enjoy, too!