How to travel Gibraltar on a budget
---
About PossesstheWorld
We are Possess the World, a couple of empty nesters travelling the world slowly, avoiding tour groups and having our gap years a bit late; we hope to inspire you to do the same. You can read about us on our blog
Gibraltar, the land of indomitable British will pitted against the might of, well, basically everybody else.
Who hasn't heard of The Rock? We aren't talking of the erstwhile star of The Mummy here; not you Dwayne!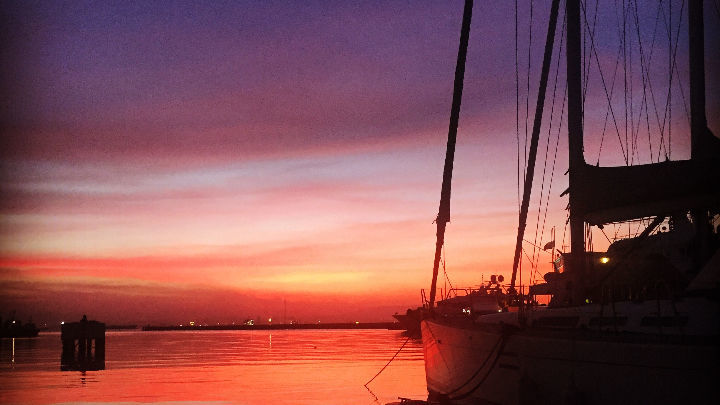 This is Gibraltar, the land where indomitable British will has been pitted against the might of, well, basically everybody else. This small pocket was wrested from the Spanish in 1704 and held throughout every major conflict, including WWII.
Like a place in a Boy's Own mystery, we'd been dying to experience it. In Ian's case, this stemmed back to his youth, when he had read all of those WWII comic books glorifying war.
Accommodation in Gibraltar is expensive compared to Spain. And since Spain is a five-minute walk away, why not stay at La Linea de la Concepcion? Here, you can stay on the waterfront, with a harbour view, for as little as 70 euro/night. In a hotel with a pool, bar and breakfast included.
You will need your passport to cross the border, such as it is from Spain into Gibraltar, but it really is a very casual affair. We simply flashed our documents as we went through at any time of the day or night. Not once we were stopped.
Where to eat and drink (and not)
Always apply the smart traveller's rule of going back two streets from the main tourist route before entering a bar or restaurant. It will save you money, the quality will be better and you should be able to avoid the annoying hordes, who don't know any better.
The Aragon Bar: It's a tiny pub, very English in nature with pretty good lunches, including English favourites fish and chips, shepherds pie and mixed grill at a reasonable price. As well as pints of lager in a cute laneway heading down the hill. It's a nice spot to spend a couple of hours with a pint. Oh, and free wifi. Worth a visit!
Pizzeria Plaza: If you want an enormous pizza with a crispy base, tasty toppings and lashings of cheese, this is the place for you. Even better, it's cheap, has good house wine and friendly staff. Highly recommended by two hungry and thirsty budget-conscious travellers (us). Hint: do not get the large pizza, it could feed an invading army. A must visit!
The Angry Friar: The little English pub with a fish-and-chip shop name (in our opinion) is perfectly located for a pint when you have climbed down the rock. It does attract a few tourists, but when in need! The pints are reasonably priced, the staff friendly and while we didn't have a meal, they looked huge and pretty tasty. Typical English pub fare including bangers and mash. Worth a visit!
O'Reilly's Irish Bar: The Marina area is the tourist mecca of Gibraltar and the prices match it. We paid 20 pounds (yes $A40) for two cocktails. In theory, they were Cosmopolitans; in practice, they were a watery, pink mess that tasted nothing like an alcoholic drink. We also waited 20 minutes for the privilege, on a not very busy Sunday evening. Give it a miss!
The Royal Calpe: If you are after a quiet, early-evening drink, this may be OK, but it was deserted at 7pm and at 8pm, there were no meals to be had. During the day, this place is full to the brim with tourists from the invading cruise ships. Avoid it, unless you are staying across the road. Give it a miss!
Travel photo opportunity and hint:
If you want to capture a sunset like the one on this post, you have to sneak past the gate located near the Cuban Bar in the Marina area, down on to the floating pontoons. Pretend you are looking at buying a yacht and happily snap away.
Getting up and down the rock:
Take the cable car up the rock, the walk would be a killer. Pay for the visits to the park - it is worth it, just to visit St Michael's Cave. There is no need to pre-book, even in busy June we didn't wait.
Walk down the rock, the paths are marked with colours and range from very easy to very adventurous. You will get some amazing photo opportunities while walking off the pints and pizza that you will need when you get to the bottom.
You can read more about our adventures in Gibraltar on our
As always, you can follow us on Twitter, Facebook, Instagram and Pinterest using Possess the World.
Please like and share with your friends, family and followers.