10 powerful tips for self-investment
---
About Min @ Write of the Middle
Mother of three young adults and one Cavalier King Charles Spaniel, blogger, nature lover, and photography enthusiast. My blog is about life on the right (write) side of the middle in this journey called life. I'm passionate about encouraging everyone (especially women) to prioritise themselves and look after their health and wellbeing in all ways – spiritually, mentally, physically and emotionally; enjoying and sharing photography; and the healing, restorative powers of nature. 'Write of the Middle' explores ways and means to obtain balance of mind, body and spirit.
When we prioritise ourselves, everyone benefits.
I encourage continued and ongoing self-investment.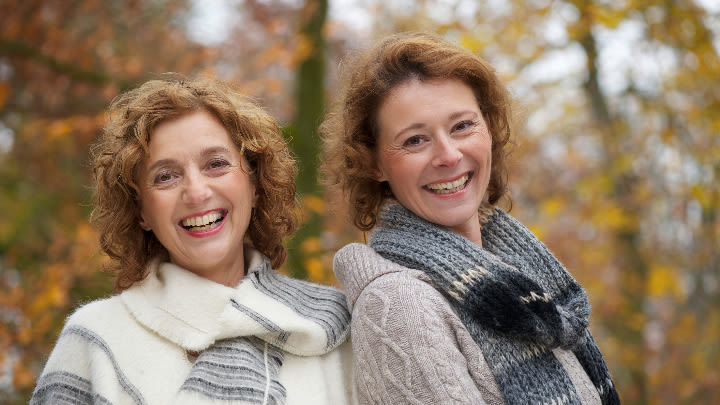 As women, we often tend to put ourselves last after family. But in actual fact, by prioritising ourselves first, we are not only doing ourselves a huge favour but our families, too -- because we will be much happier, healthier and nicer people to be around.
With the new year comes this timely reminder to kick it off on a positive note by being kind to ourselves.
Self-investment is about tuning in to you, really making the effort to understand yourself and identifying what it is that you need in order to feel happy, healthy and fulfilled in every way: physically, mentally, emotionally and spiritually.
Here are some examples of ways you can self-invest:
Eat healthy, nutritious food – We don't have to be perfect all of the time, but as a general rule, stick to fresh and nutritious foods.
Regular Activity – Rather than use the word exercise, let's use the word activity. Find at least one activity that gets your heart pumping and that you enjoy, and do that regularly.
Meet up with friends regularly – Girlfriends are the best therapy, as is laughter. Make a regular date with your besties to catch up for chatter and giggles.
Date nights – Help keep the romance alive and look after your relationship by scheduling a regular date night. Mix it up and do something different each time.
Pamper yourself – If we feel good on the outside, we feel good on the inside, right girls? Shout yourself to a bit of pampering now and then. Get a massage, a facial, a manicure, or a pedicure. You get the picture!
Quieten your busy mind – Consider practising mindfulness. Not only is it proven to help alleviate symptoms of stress, depression and anxiety, it also helps to slow down an overthinking, busy mind ('monkey mind'), improves our ability to focus, boosts immune function, can help us sleep better and provides a greater sense of overall wellbeing.
Get outside in nature – You can never underestimate the healing powers of nature. If you spend regular time outdoors, your vitamin D levels will rise, you will be moving your body, you will enhance your mood, boost your immunity and enjoy a clearer head.
Switch off and have regular digital detox time – One of the reasons our minds have become so cluttered and busy is because we are always switched on. We are glued to our mobile phones and computers. We are constantly engaged in social media. Busy, busy, busy! Our minds need regular time out to slow down, relax and be present.
Practice gratitude – Such a simple practice can bring our priorities back into line. All you need do is look for one thing in each day for which you are grateful. You will soon discover that generally it is simple things, like the cup of coffee my husband makes me in the morning, the winter sunshine on my face, when my child smiles, the sounds of birds chirping, a sunrise or sunset sky.
Find a hobby that brings you joy – Doing something you enjoy and that brings a sense of achievement contributes to the feeling of fulfilment we all need. It may be arts and crafts, photography, gardening or dancing. When you find it, just make sure you make time to do it!
Live the life you want by prioritising yourself with continued and ongoing self-investment. You are worth it!